The Georgia Commission on the Holocaust will host the Kennesaw State University Museum of History and Holocaust Education (MHHE) exhibition, "Remembering Ravensbrück: Women and the Holocaust", at Anne Frank in the World: 1929-1945 in Sandy Springs this April.
The exhibit opens on April 4th, 2013, at Anne Frank in the World: 1929-1945 (5920 Roswell Road, Suite A209, Sandy Springs, Georgia 303028.) Admission is free and open to the public. The exhibit will be on view through April 28th, 2013.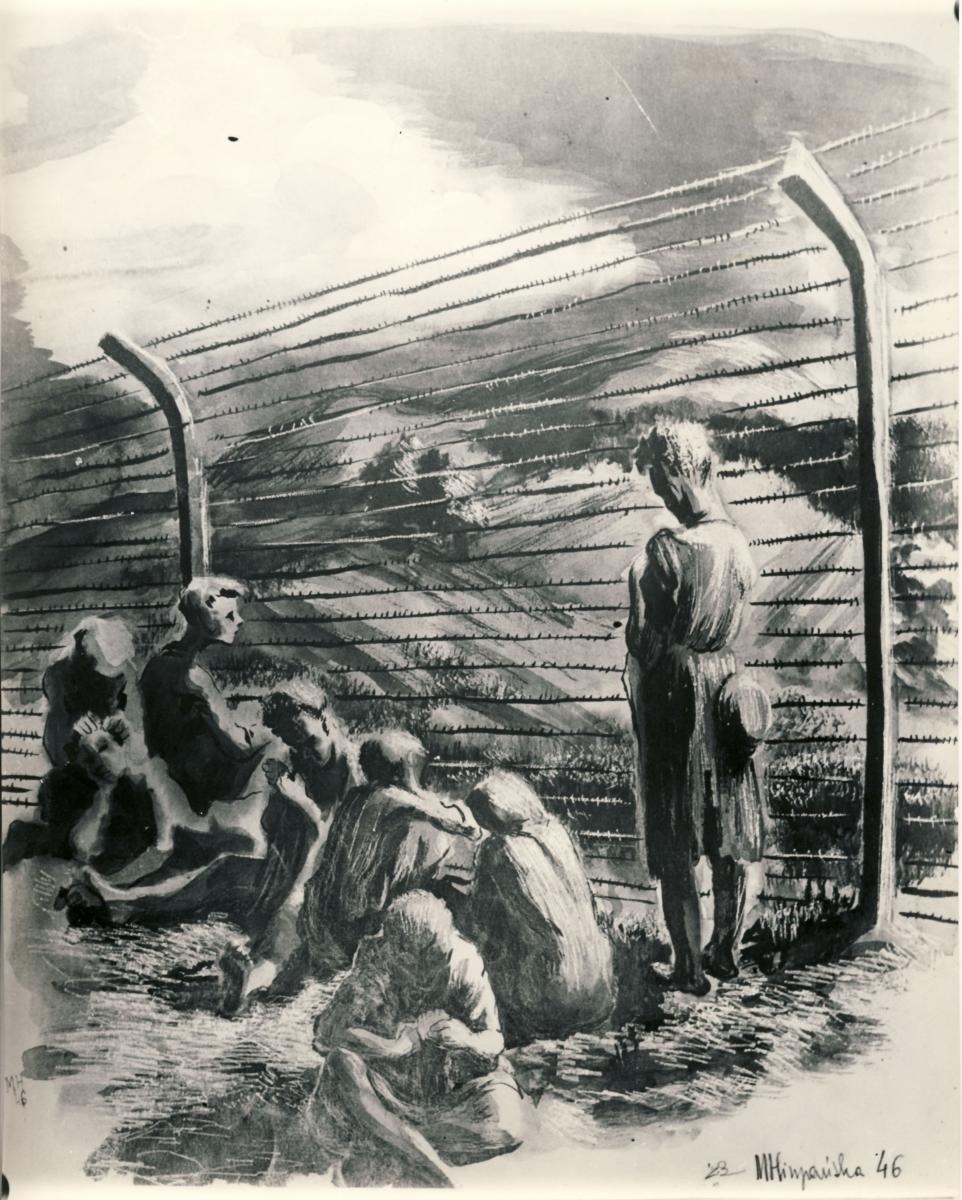 "Roll Call: Report Obediently!"by Ceija Stoijka, 1995. Image courtesy of the Ravensbrück Memorial site.
Created by Dr. Jennifer Dickey's public history students and in cooperation with the Ravensbrück Memorial Site, "Remembering Ravensbrück" is a journey back to WWII Germany and the largest Nazi concentration camp for women, where more than 150,000 women were interred.  The panel-based exhibition focuses on the history of the camp, from its beginning in 1939 to its liberation in 1945, and highlights the stories of individual women—of women who suffered in and survived the camp but also of female guards who willingly implemented the Nazi final solution.  The richly visual panels feature historic photographs, maps, and artwork created by prisoners, a testament to the women's spirit of survival and resistance.
For more information please call 770-206-1558. Exhibit hours and closings are available online.