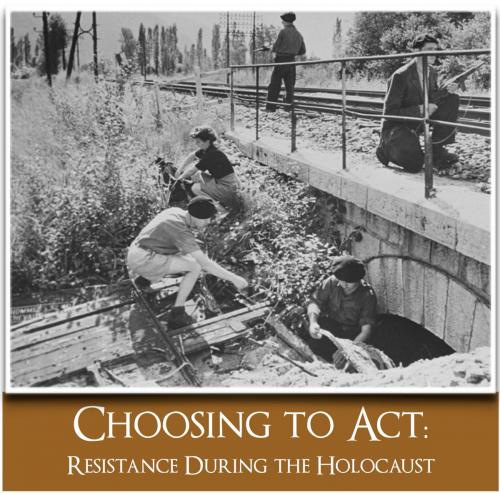 All students of grades 6-12 in Georgia are eligible to reflect on this theme and enter.
---
Entry Deadline: March 14, 2017
---
Read the Requirements and Guidelines
Before you begin, carefully review the Requirements and Guidelines. Failure to adhere to all requirements and guidelines will result in your entry being disqualified. 
Research 
When conducting research, students may only use the sources provided on the Approved Sources page. All entries must be accompanied by a Works Cited page with a minimum of three total sources. 
Create 
All entries must reflect the contest theme and represent the original, independent effort of the student. Each entry must reflect the contest theme "Choosing to Act: Resistance During the Holocaust."
Submit
All entries except non-digital Visual Art entries must be attached to the online Submission Form. The deadline for all entries is March 14, 2017. Any entry received after or postmarked on the deadline, will be automatically disqualified. 
Win
Each entry is judged on historical accuracy, thematic content, and artistic excellence. Entries that are not historically accurate will not be processed for judging. First through third place winners will be recognized at the Days of Remembrance ceremony in the State Capitol on April 28, 2017. All first place winners will receive an iPad mini. Further prizes will be announced.