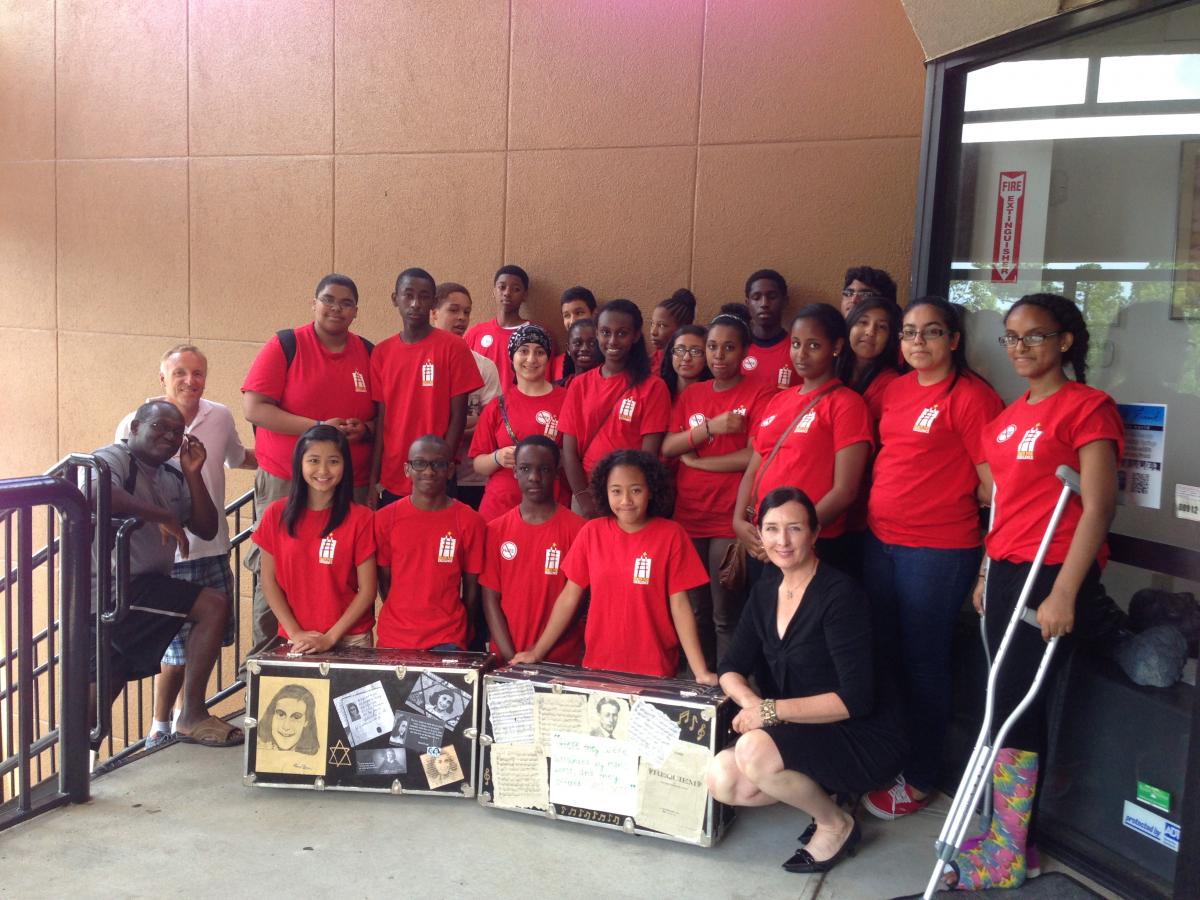 Their teacher, Lesley McClendon, taught the students about the Holocaust using literary and digital resources in their Language Arts class
.
The artwork on each trunk highlighted two inspiring stories of hope and defiance to Nazi oppression:
Anne Frank's diary

Verdi's "Requiem" performed by Jewish prisoners in the Theresienstadt ghetto
These trunks will join eighteen others in a collection of twenty total trunks decorated by students
.
The trunks
are filled
with educational materials and distributed throughout the state as part of the Holocaust Learning Trunk Project
. 
The project
is supported by
The Conference on Jewish Material Claims Against Germany, INc
. and the Georgia Department of Education.
Each trunk
is decorated by
students in metro-Atlanta.
Decorating allows students to express the lessons of the Holocaust through medium of art
. Each trunk has a story. No two trunk designs are alike.