The "Witness to the Holocaust: WWII Veteran William Alexander Scott III" exhibit highlights World War II veteran and civil rights activist, William Alexander Scott III, whose father founded one of the oldest black-owned daily newspapers in the United States – The Atlanta Daily World. Scott was a photographer in a segregated battalion of the United States Army during World War II. His witness testimony of the liberation of Buchenwald concentration camp, an event of which he took photographs, draws parallels between the Jim Crow Laws and the Nuremberg Race Laws of 1935-1945 implemented in Germany and Nazi-controlled areas of Europe.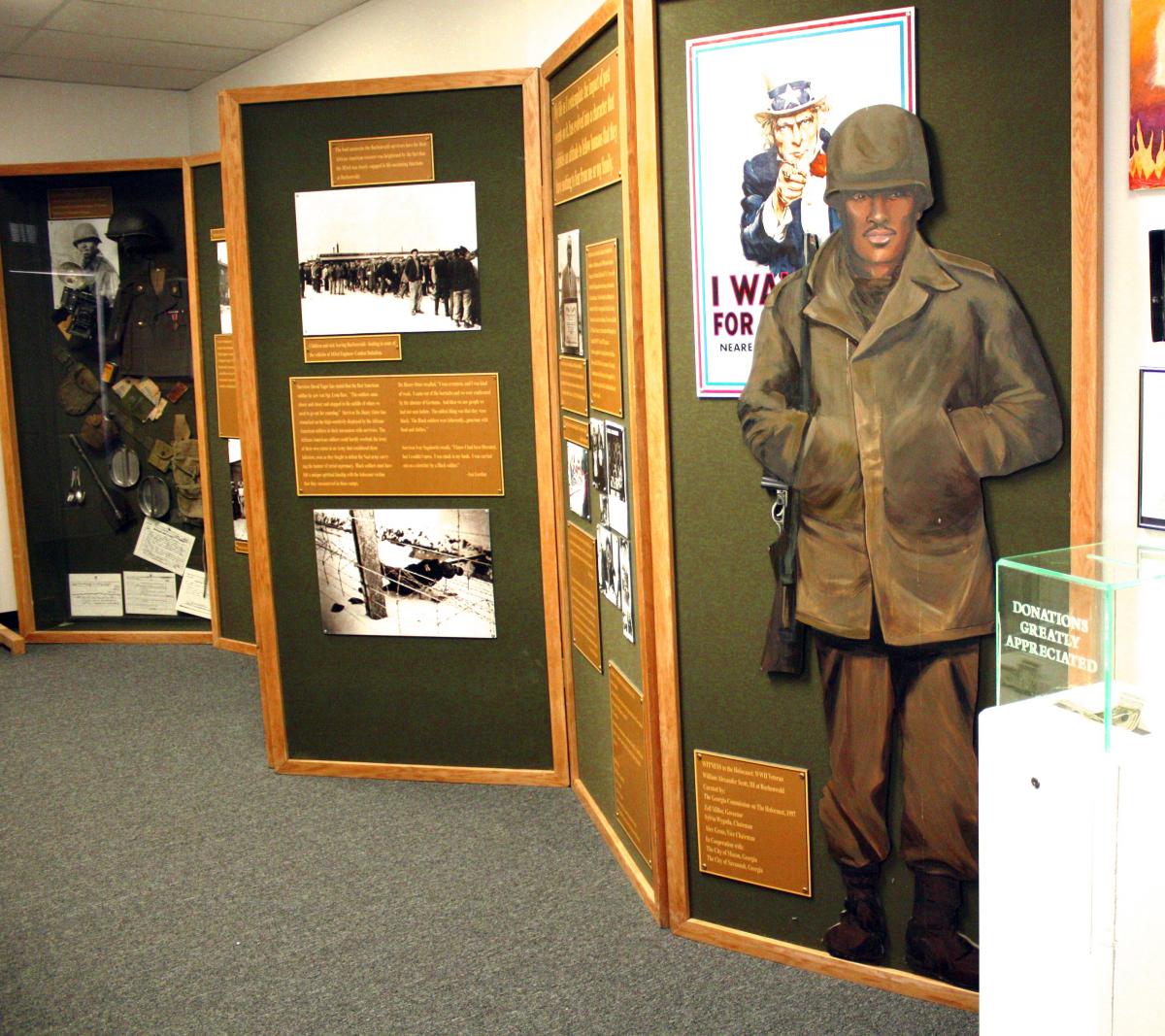 This exhibit was curated by the Georgia Commission on the Holocaust and is on permanent display at the Anne Frank in the World: 1929-1945 exhibit in Sandy Springs and at the Teachers Museum South, located at 689 North Ave., Hapeville, GA.  Please call for hours of operations 404-669-8015.
A traveling version of this exhibit is also available for loan to schools, communities, and organizations. Please click here for more information.