2021 Days of Remembrance Honorees
Memorial candles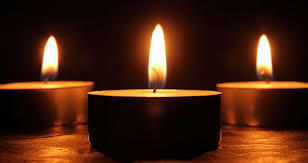 The following candle lighters illuminate the spirit and resilience of Holocaust survivors who overcame unprecedented evil with strength and courage.
We honor these individuals who survived and created new lives and touched our hearts, including those who saved lives as American military liberators.
Warren Schiff Alifeld     Born August 27, 1936, Frankfort, Germany
Warren Alifeld was born in Frankfurt, Germany in 1936. His story is one of two loving mothers who protected him. By the late 1930s, with the continued persecution of the Jews in Germany, Warren's biological mother
Warren Alifeld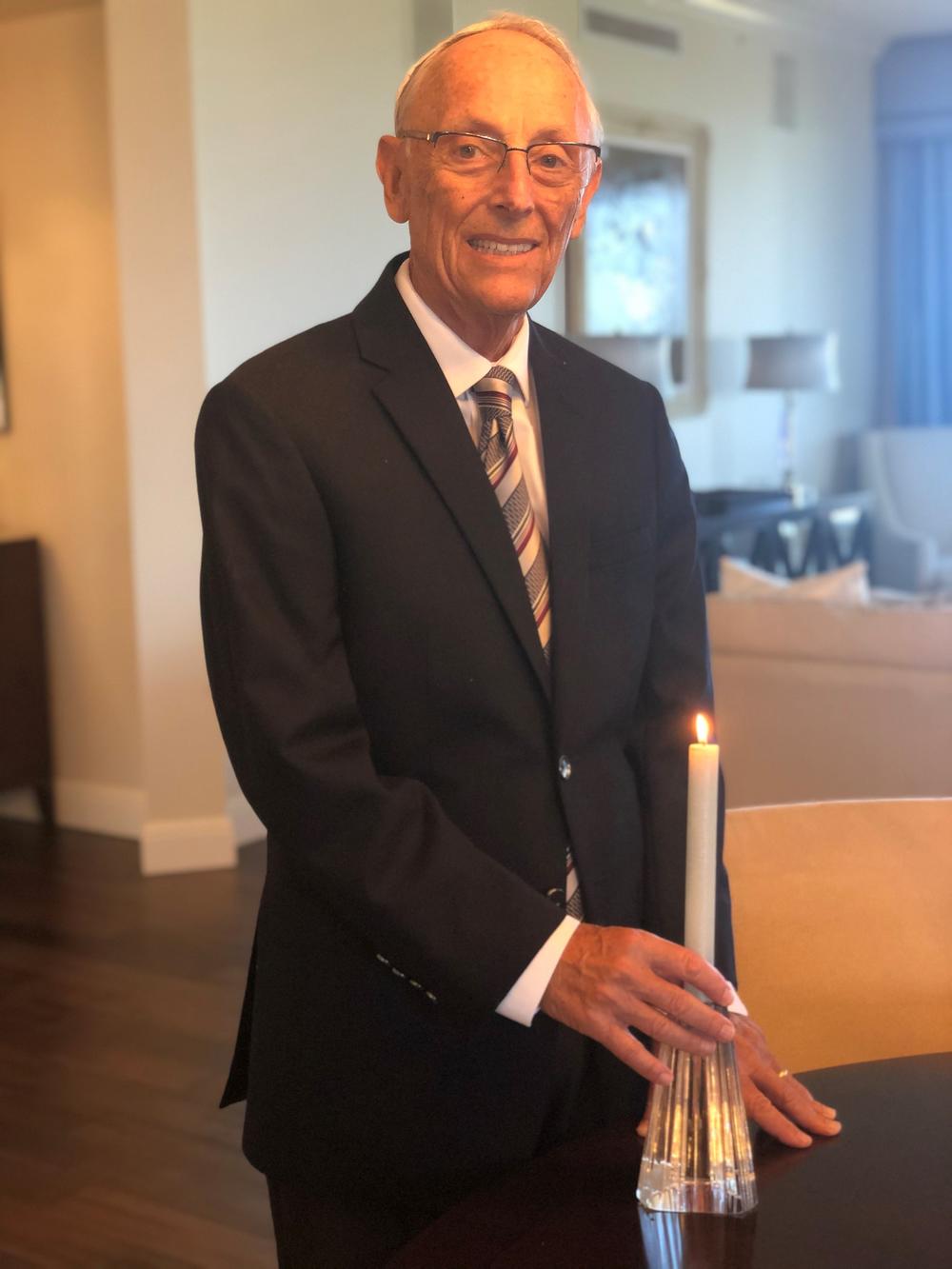 Herta Schiff began to fear for her son's safety. She placed her baby in an orphanage. When Warren was two, in August 1938, she made arrangements for him to be sent, accompanied by a nurse, on the ship Europa to America. There he was greeted by his adoptive parents Irwin and Esta Alifeld from Brooklyn, New York.  To this date, we do not know how the adoption was arranged, but Herta's selfless actions likely saved her son's life, as many of the children in the orphanage later perished.  Growing up, Warren's American family never told him he was adopted from Germany until he went to register for the draft.  The Alifelds had kept the secret in their effort to protect their son.  It wasn't until 1993, when Warren's wife Cheryl began researching her husband's unknown past that they began to unravel his rich family history in Germany.  They learned that Warren's biological mother, Herta, along with her sister, had been deported to the Warsaw Ghetto in 1942 and did not survive the war, possibly perishing at Auschwitz. Today Cheryl and Warren continue to uncover pieces of Warren's past.
Henry Birnbrey            
Henry Birnbrey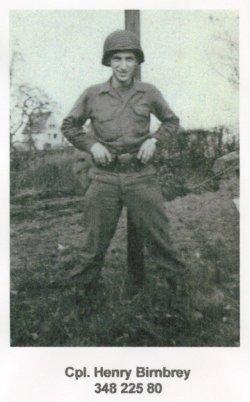 Born in November 1923 in Dortmund, Germany, Henry Birnbrey is both a Holocaust survivor and a witness to liberation.  Attuned to the increasing anti-Semitic actions in Germany, Henry's mother began applying for visas to leave the country. In April, 1938 Henry came alone to the United States at the age of 15 as part of a special mission to rescue Jewish children.  He arrived in Birmingham, Alabama and a year later settled in Atlanta.  He eventually learned the fate of his family -- that his father had died of wounds sustained during Kristallnacht and his mother had died soon after. In 1943 as an American citizen, Henry enlisted in the U.S. Army. He participated in the Normandy invasion in 1944 and fought in the Battle of the Bulge. Henry worked as an interpreter in counter-intelligence interviews.  He was among the first American eyewitnesses to the liberation of Nazi concentration camps.
Manuela Mendels Bornstein
Manuela Bornstein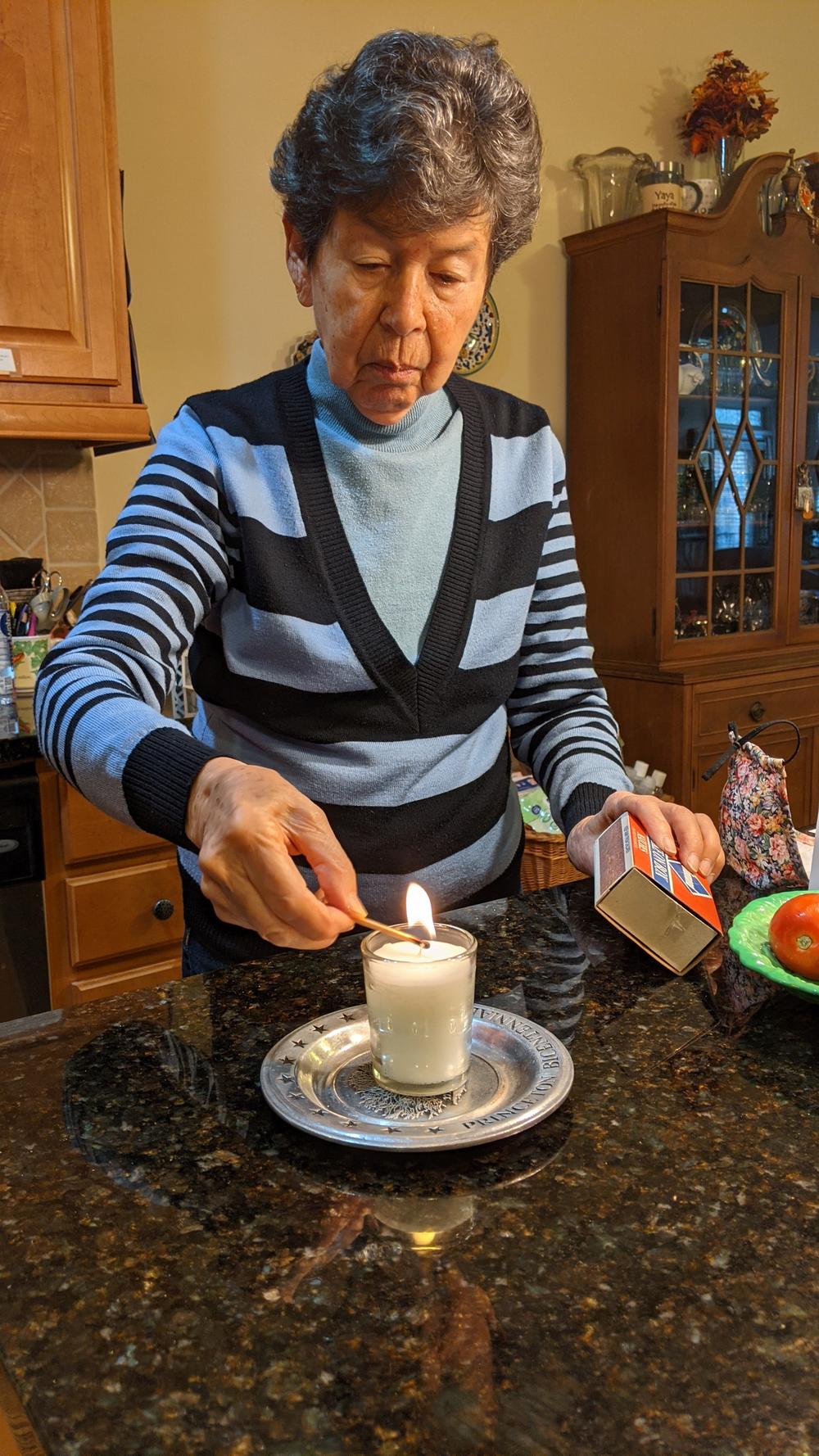 Manuela Mendels Bornstein was born in Paris in 1933 and enjoyed a happy childhood. Life changed for the family following the Nazi invasion of France in 1940.  The social climate shifted and they soon began to experience the effects of antisemitism.  With the help of the French Resistance, the Mendels family managed to escape Paris and avoid the fate of more than 13,000 French Jews who were famously rounded up in the city's stadium Vel d' Hiver in July 1942. Those rounded up were imprisoned there for days, with no food or water. Finally they were deported, most of them meeting their deaths in concentration and death camps. Manuela and her family fled to Vichy, France. They were hidden and settled in the small village of LeGot where the inhabitants courageously kept the family's Jewish identity secret, despite great danger to themselves. Finally, after the Allies liberated France in 1944, the Mendels were able to return to Paris. Manuela immigrated to U.S. in 1960.
Sisters Regine Dollman Rosenfelder and Suzan Dollman Tibor                                                                               
The fact that so many members of the Dollman family survived is a testament to the kindness of the people of a small French town and to an organization that saved Jewish children. The Dollmans lived in Antwerp, Belgium where Regine was born in 1931 and younger sister Suzan came along six years later.  With the Nazi invasion of Belgium in 1940, the extended Dollman family fled to France where they believed they would find safety.  They lived in an old abandoned train station and later in the small village of Le Vicq, whose citizens protected the family's identity.  The men, however, were required to register with the French government and sent to forced labor battalions. Regine and Suzan lost their father in a concentration camp when he was 36 years old.  Nine year old, Regine and three year old Suzan were sent into hiding by their mother. With help from OSE, a French-Jewish humanitarian organization, the girls and their cousins were moved throughout the war to various children's homes in advance of the approaching Nazis.  They did not see their mother for five years.
At the war's end, they were taken to Grenoble France where they were at last reunited with their mother. They returned to Antwerp to live with surviving family and Regine was the first to immigrate to America.  In 1951 Suzan and her mother joined Regine in Atlanta.
 
Lucy Rosenblith Carson
Lucy Rosenblith, also born in 1931 in Antwerp, is Regine and Suzan Dollman's cousin; and in the 1940 Nazi invasion of Belgium, Lucy, her father and pregnant mother were among the family members that fled together to France. Lucy's father was also among the men that were taken away.   Not long after giving birth to baby Beatrice, Lucy's mother was arrested and deported.  With the assistance of OSE, Lucy spent five years hidden at two children's homes with her cousins, but spent a much longer time without her family, living in a convent under a fake name.  Then she was moved to a private home in central France, where Lucy helped care for babies the woman took in.   After the war, Lucy was reunited with little Beatrice, but with no surviving parents, the sisters spent the next two years back in Antwerp living with extended family until 1947, when Lucy and Beatrice immigrated to the United States.  In 2010 the three cousins, along with many other family members, returned to France at the invitation of the people of Le Viq who had made a beautiful celebration for the people they were proud to have helped save and placed a memorial in the town to honor the Dollman/Rosenblith family members who perished at the hands of the Nazis. 
Carson, Rosenfelder, Tibor
Bebe Forehand                                  
Another hidden child, Bebe was born in 1929 in Antwerp, Belgium. Though not raised in a particularly religious
Bebe Forehand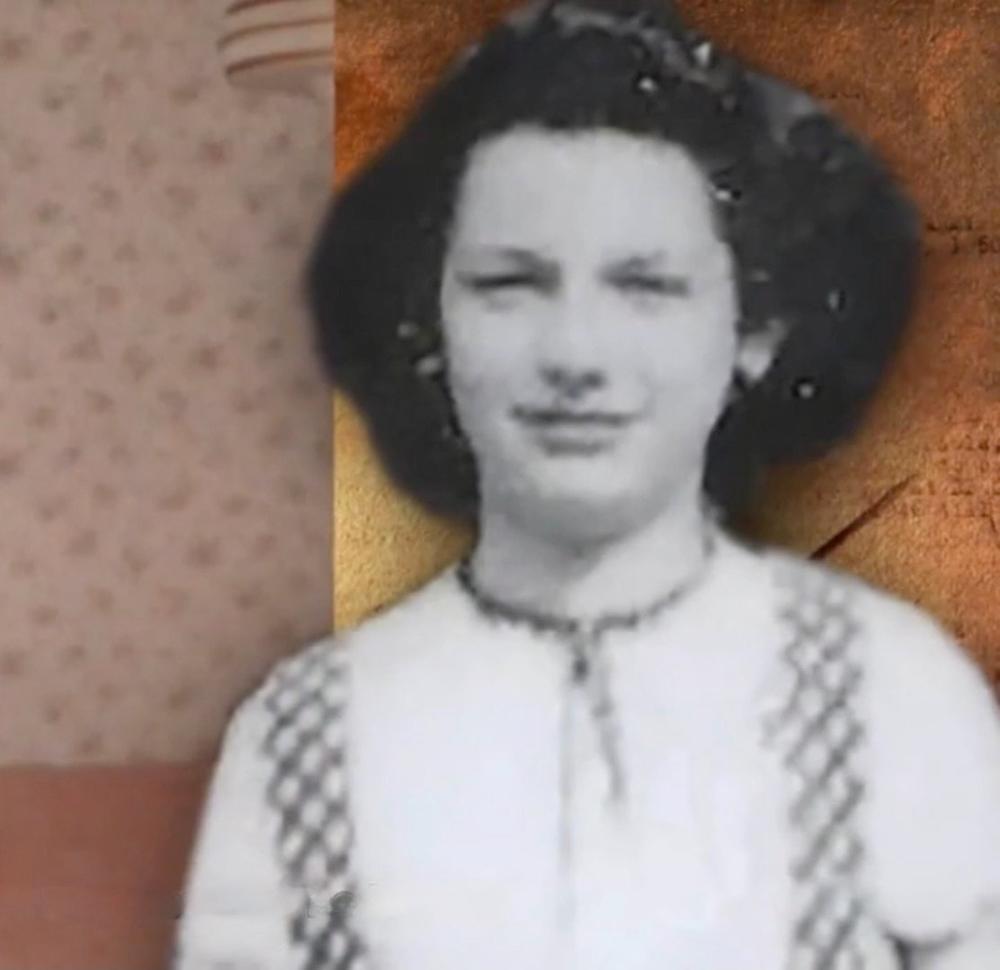 family, when the Germans made inroads into Belgium, Bebe vividly recalls being told she and her older brother Walter could no longer attend school because their father was Jewish. With danger mounting, Bebe and her family took refuge from the Nazis in a 12 x 14 foot room in an attic in Antwerp for over three years. Even then her father continued to serve in the underground.  A family friend brought rationed food, books and materials to read while they were in hiding. Occasionally, Bebe's mother, who was not Jewish, was able to go out for supplies. Though there were many tense moments and close calls, Bebe, along with her parents, brother and grandfather all survived the Holocaust. Sadly, approximately 29,000 Belgian Jews did not. Bebe came to America with her husband in 1955.

Hershel Greenblat                                 
Hershel Greenblat's family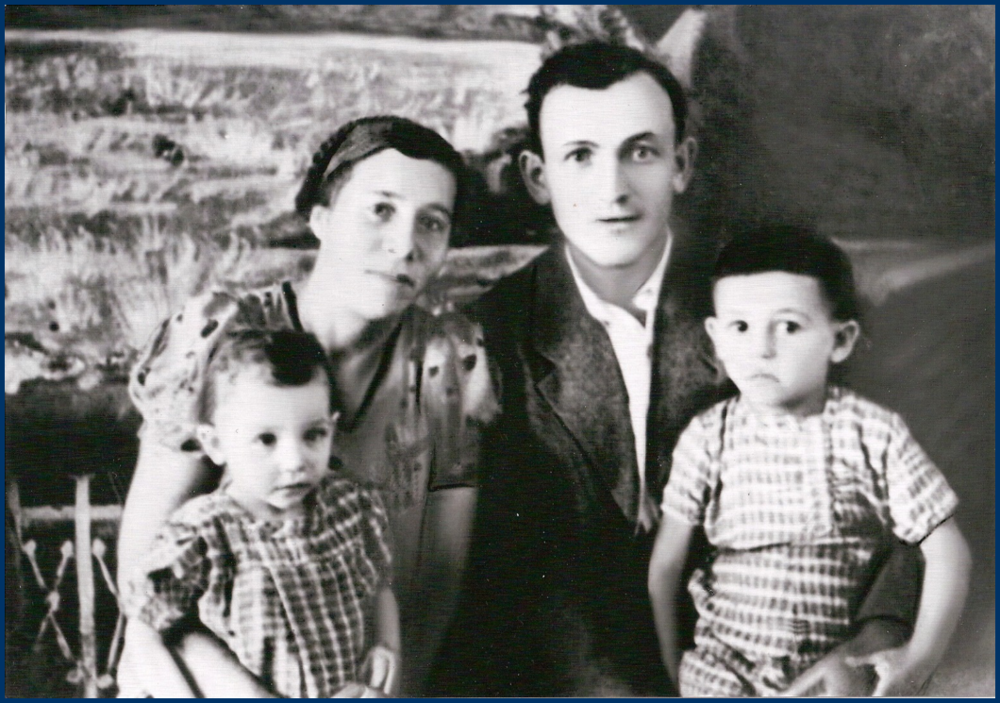 Hershel Greenblat was born in 1941 in the Ukraine and spent the first year of his life hiding in a network of caves with his parents. When the Nazis invaded the Soviet Union, the family moved frequently to avoid capture.  With false identities, they settled in a small town in eastern Ukraine where Hershel's sister was born. But in 1944 Hershel's father was arrested by the Soviets and spent the remainder of the war in prison before finally being reunited with his family.  For five years after the war, the family lived in displaced persons camps before finding safe refuge in America.  Hershel continues to share his story with students and Georgians state-wide.
Anna Grinzaid   Born in Odessa, Ukraine 1928
Anna was 12 years old when the Second World War began in 1941 and she first learned the meaning of anti-
Anna Grinzaid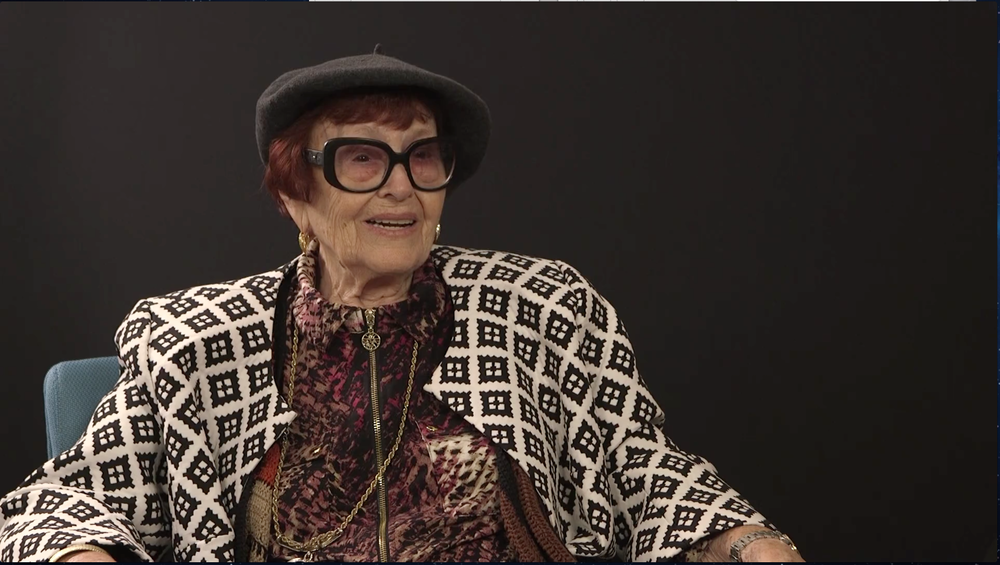 Semitism. She lived in Odessa, a city on the Black Sea in Ukraine. Her family endured many challenges and hardships.  At one point they were evacuated out of the war zone to the inland city of Kharkov.  At the age of 13 Anna worked 12 hour days making bombs for the Russian army.  Later, she and her family moved to Tashkent, Uzbekistan, where at age 15, Anna worked in a garment factory making soldiers' uniforms. When she finally returned to Odessa a year later, Anna learned that two aunts and a grandmother had been murdered at the hands of the Nazis.  Although their home had been taken over by neighbors, they managed to retrieve their family piano, which served as the only table in their tiny new home.  Anna attended night school, eventually went to college and became an accountant.   Anna and her husband and son immigrated to America in 1979.
Paula Neuman Gris                           
As an adult, Paula always wondered what had happened to her father who had disappeared with 10,000 other Jewish men who were deported to slave labor in Siberia. Born in March 1938 in Czernovitz, Romania, Paula's
Paula Gris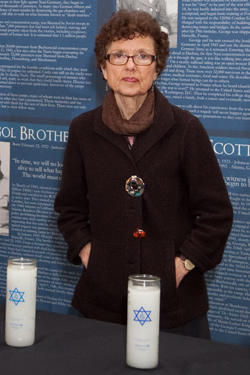 childhood abruptly ended in 1940 after the Russians occupied her hometown and her father was taken prisoner. Paula's sister Sylvie was born in a ghetto, where the two little girls and their mother remained until November, 1941, when the order came to "cleanse the Jews" of Romania and transport them to Transnistria, one of the largest killing fields of the Holocaust.  There, Paula, her mother and baby sister survived the terrible conditions with little food and no medicine for two years.  After liberation, the three lived in displaced camps in Germany and Great Britain from 1946-1951 waiting for emigration to America.  It wasn't until Yad Vashem publicly opened their database of Holocaust victims in 2004 that the family learned more about Paula's father, through a newly discovered relative in Israel. They learned more about the kind of person her father was and how he had likely perished either as a soldier or a bystander in a battle between the Russians and Germans in 1944.  For Paula, it was the closure she had been seeking for decades.
Kalman Held                                       Born September 23, 1935, Czernovitz, Romania
Kalman Held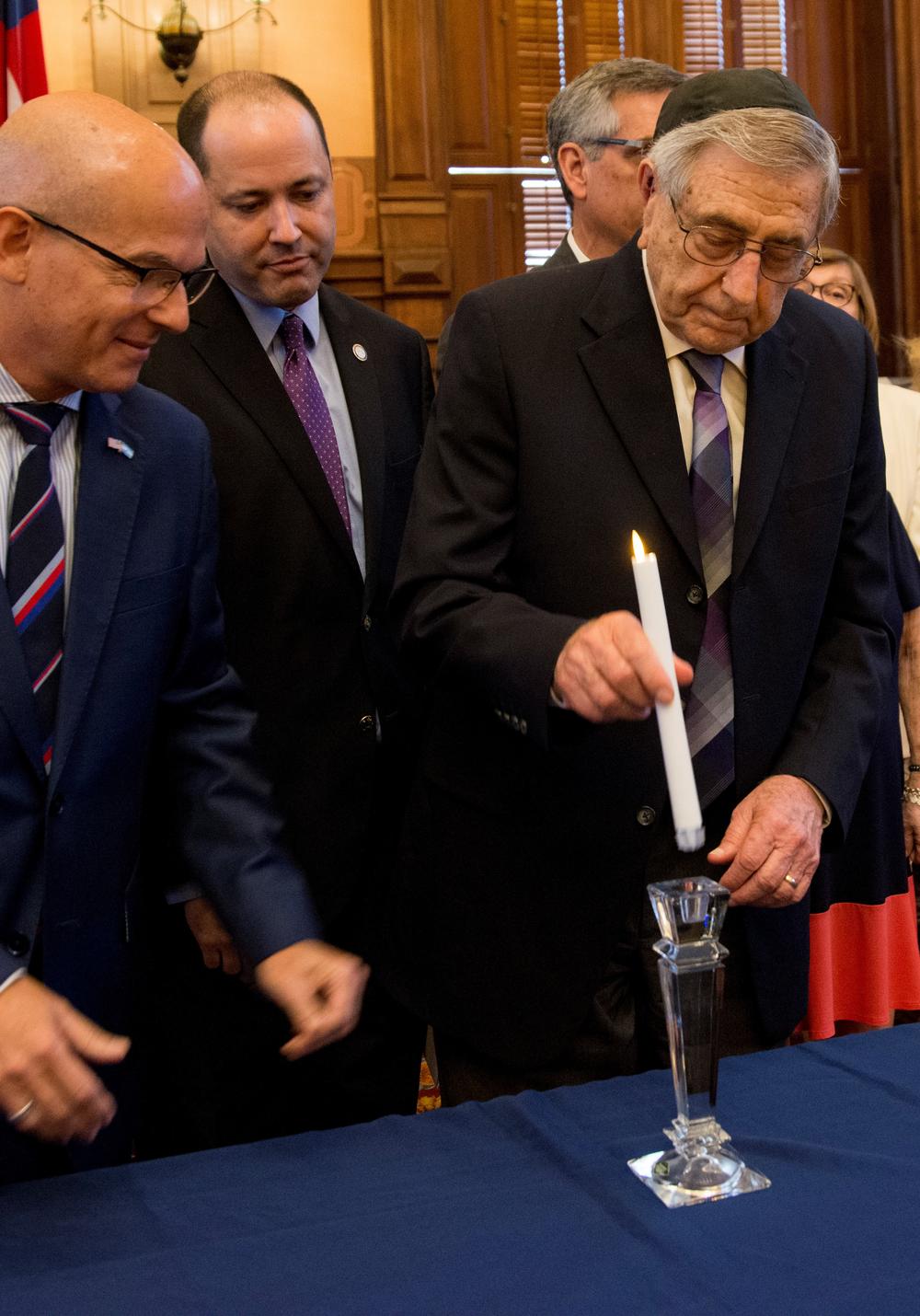 Kalman Held was also born in Czernovitz, Romania where life changed dramatically for the Held family after the Soviet occupation in 1940.  Kalman's father was arrested and deported to Siberia where the family later learned he had died.   In 1941 six-year old Kalman, with his mother and grandmother, escaped to Bucharest where they found safety with relatives and managed to survive the deadly pogroms inflicted by the Iron Guard.  Following his grandmother's death, Kalman, his mother and uncle and a cousin traveled to Palestine in 1944.  Upon arrival, they were briefly interned at Atlit detention camp, established by the British authorities.  Kalman learned Hebrew and lived in a series of kibbutzim before moving to Austria and finally immigrating to Canada and the U.S. During the Holocaust, approximately 220,000 Romanian Jews were killed or died from mistreatment.
Hilbert Margol  Born  February 24, 1924-
Hilbert Margol, known as Hibby and his twin brother Harold were students at the University of Florida and participated in the ROTC program in 1942. When their unit was activated in 1943, their mother wrote a letter
Hibby Margol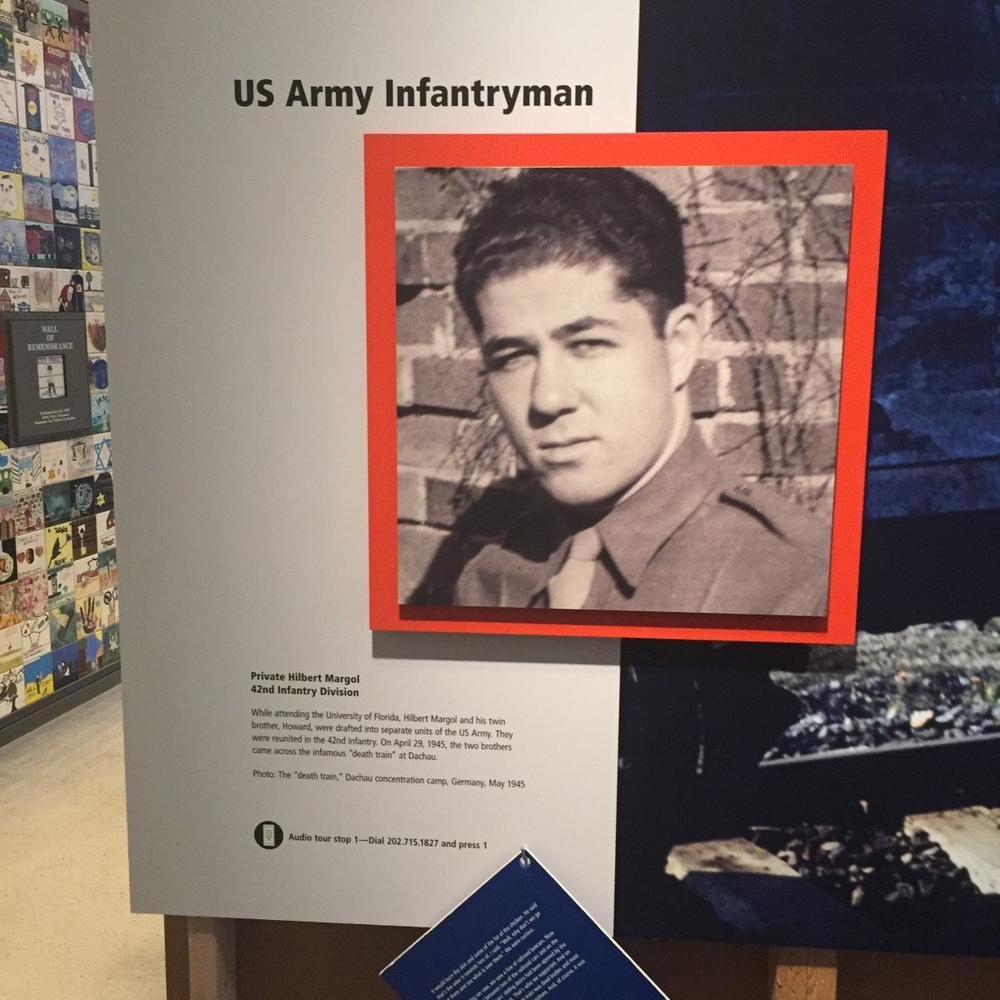 appealing to President Roosevelt to allow the brothers to serve together. The brothers were granted special permission from the President to serve in the 42nd infantry "Rainbow Division".    After D-Day, they landed in France and then were deployed to Germany where the military mission was to capture Munich. As the unit moved ahead, men in their infantry thought there was a chemical factory nearby due to the distinct odor.  The Margol brothers went to investigate and found train box cars filled with dead prisoners. They had stumbled across the Dachau Concentration Camp just hours after Nazi soldiers surrendered it. Dachau was one of the first Nazi camps to open in Germany.  That morning of April 29, 1945, when they liberated Dachau, made a tremendous impact on Hibby's life.  At the age of 97, he continues to share his story and the day he will always remember.
Sophia Zilberkant Pechenik
Sophia Pechenik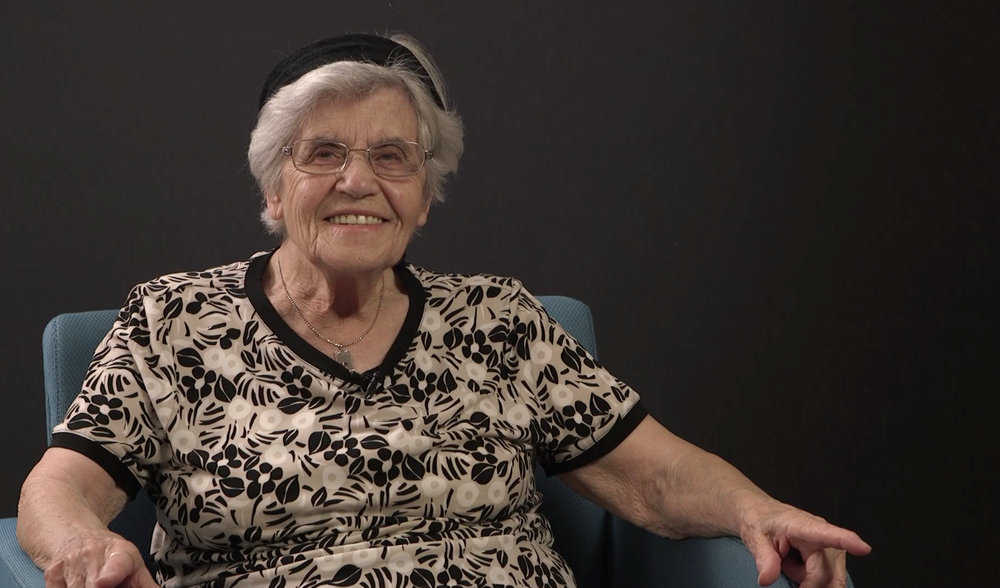 Sophia Zilberkant Pechenik was born in 1928, in Belogorsk, in the far east of Russia. At age 13 when the war began, Sophia endured the brutal Stalingrad blockade in which millions suffered from cold and starvation.  Both her young brother and father were sent to the front, but Sophia and her grandmother were sent via ship to flee war- torn Stalingrad. One of the first stops in their perilous journey was the city of Sterlitimak located between the Volga River and the Ural Mountains.  There Sophia was given shoes made from wheat and rye.   Next they traveled further east near the boundary with Northern Asia where she was forced to work in a mill. After surviving such extreme conditions, Sophia was reunited with her family.  When the war ended, Sophia returned to her beloved city of Stalingrad, now called Volograd, and earned her law degree. In 1979 Sophia, her husband, their two sons and parents immigrated to the U.S.  After learning English, Sophia found a career at Blue Cross, where her hard work and determination led to a successful new life.
Ilse Eicher Reiner                                                                    Born 1930, Vsetin, Czechoslovakia
Born in 1930 in the town of Vsetin, Czechoslovakia, Ilse Eicher Reiner possessed a will to survive.  She was not
Ilse Reiner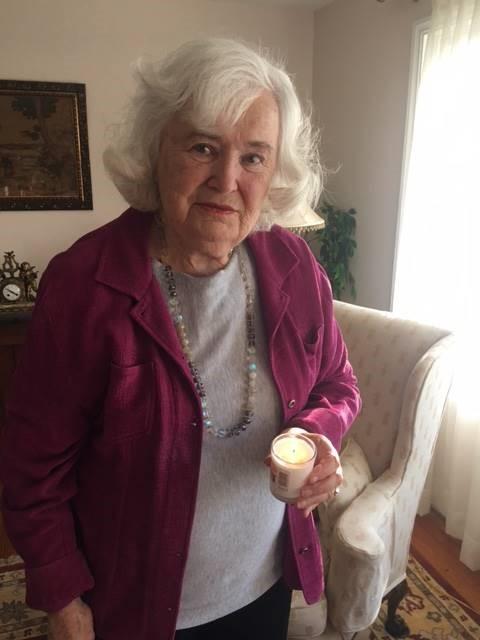 yet 10 years old when Czechoslovakia entered the war.  Ilse's family was shattered after her father was deported and murdered in the Majdanek death camp. And then Ilse lost her mother too, when she was deported to Ravensbruck concentration camp. With no parents, Ilse was placed in an orphanage. Just before her 12th birthday, Ilse and the remaining children were deported to Terezin, a camp that the Nazis presented to the world as a humane model where they claimed Jews were being protected.  In fact, Ilse slept in the same room with 32 girls on three tiered bunks with straw mattresses. In 1944 she was deported to Auschwitz, where her will to survive continued to sustain her.  When Ilse arrived, she faced Dr. Mengele and lied about her age claiming to be 18. As the Allies drew closer in January 1945, Ilse and 2 other women escaped a forced march away from the camp and hid in a root cellar at a farm. She eventually made her way to the Czech border and was rescued by the Red Cross.  Ilse immigrated to America in 1947.
George Rishfeld                                                                          Born April 26, 1939 Warsaw, Poland
George Rishfeld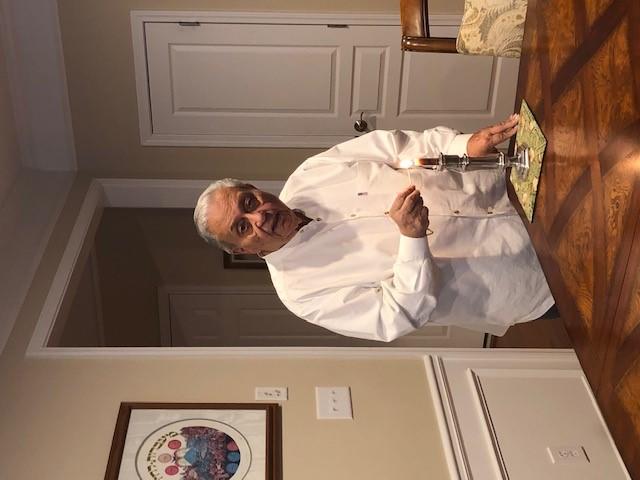 When the Nazis invaded Poland, George Rishfeld's father joined the Polish army while baby George and his mother fled east to Vilna, Lithuania where they believed they would be safe. The family eventually reunited there, but soon were sent to Vilna ghetto.  George tells the story that when the Nazis began liquidating the  ghetto, his parents saved their young son by throwing him over the barbed wire fence into the waiting arms of a young Catholic girl, who was the daughter of a man that worked for George's father.  Recognized as Righteous Among Nations by Yad Vashem for their bravery, this family risked their lives to hide and care for George for the remainder of the war. George's parents survived the Holocaust, his mother in the ghetto and his father, in the partisans.  When the Soviets liberated the area, the family was eventually reunited. They first immigrated to Brussels before immigrating to the United States two years later.
Barry Seidel                                                                            Born 1936, Antwerp, Belgium
Barry Seidel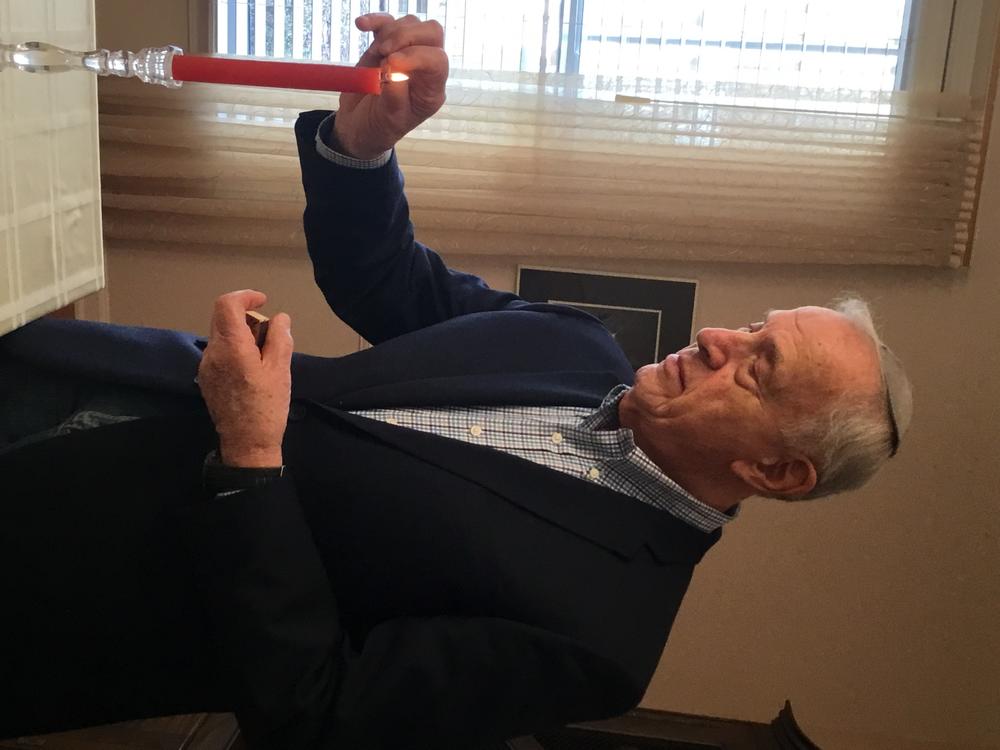 Born in 1936 in Antwerp, Barry Seidel was just four years old when the war came to Belgium in 1940. The Seidel family moved first to Brussels and then to Nice, France. In 1943 Barry's father was arrested and taken to Drancy, the detention transit camp, and then to Auschwitz where he was murdered.  Barry's older brother was sent to a children's camp in Switzerland and Barry and his mother went into hiding in central France.  They lived in a small village home run by two nuns.  During this period, Barry was required to learn catechism and on occasions was separated from his mother.  After the war, Barry and his mother returned to Nice and immigrated to the United States in 1949.
Sheva Vapne                                                                         
Born 1928 in Riga, Latvia, Sheva Vapne, along with her mother and four brothers escaped the advancing Nazi army in 1941.  Her older brother had been drafted into the army.  They fled on a train. There they spent three
Sheva Vapne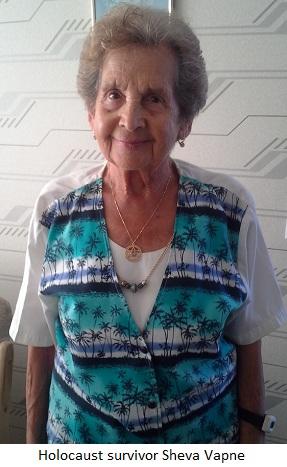 hungry days and nights before the train was bombed. Then they had to walk 600 kilometers before boarding another train. At one of the first stops, Sheva's 16 year old brother went looking for food and never returned. At another stop, Sheva's mother was left behind while searching for food, leaving Sheva, who was about 13 years old at the time, to care for her brothers. The children were now alone on a perilous journey that brought them to Uzbekistan in the middle of central Asia. They were forced to work in the fields in a series of collective farms and ate only what they brought in to earn their keep.  They spent the last year of the war in Moldova and were eventually reunited with their mother.  When the family returned to Riga in 1945 they found nothing of their possessions in the apartment they had so hastily left.  In 1997, at the age of 69, Sheva, along with and her husband, immigrated to the United States.
Ben Walker   -- Born Czernowitz, Romania, 1933
Ben Walker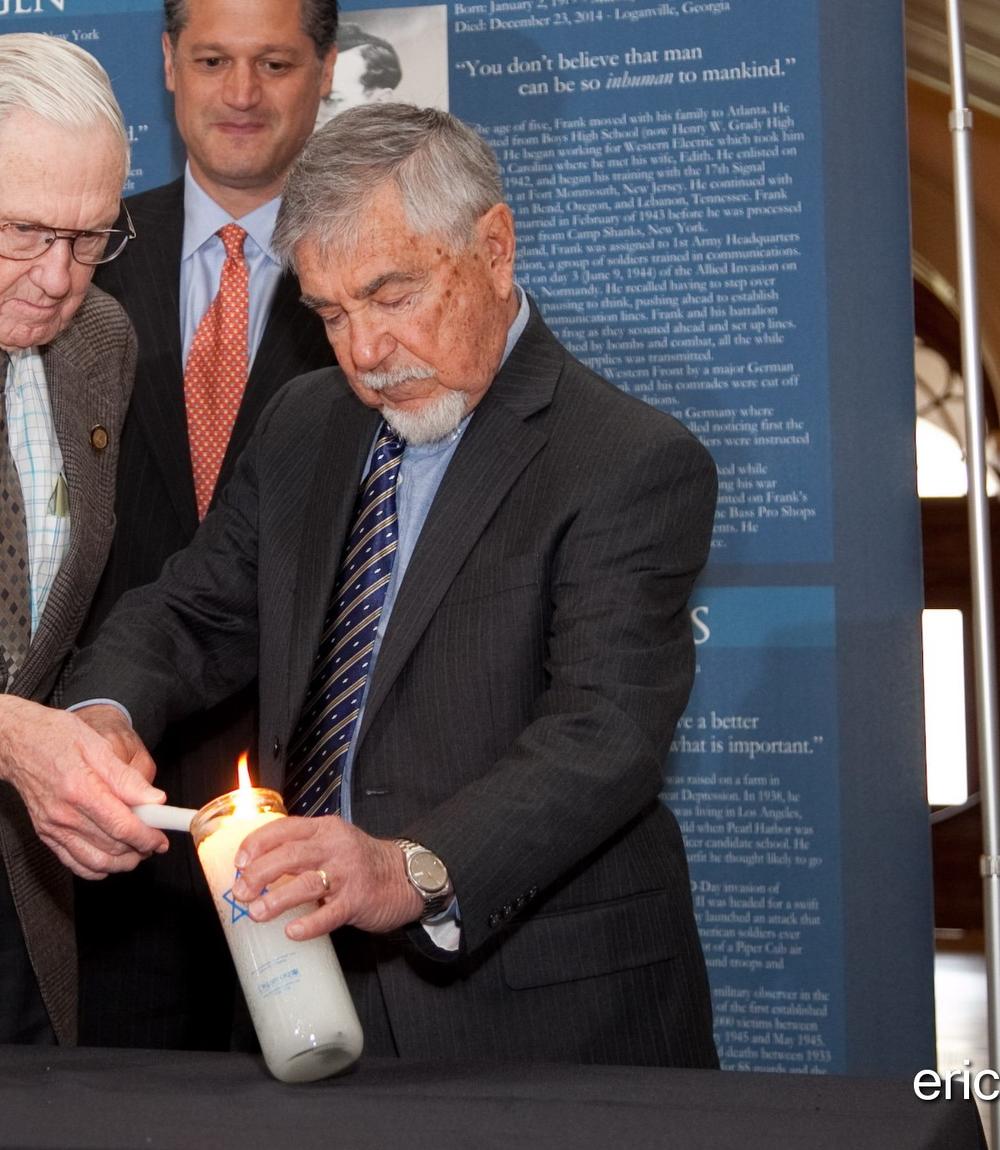 Ben enjoyed a happy childhood in Czernowitz, Romania, where he was born in 1933, until German troops regained control of the area.  Several of Ben's uncles were killed and the rest of the family was deported by train to Transnistria, an area in northeast Romania called the "killing fields." There, the Romanian pro-Nazi government established ghettos and concentration camps.  Ben's father and baby sister died from the inhumane conditions in the camp, and Ben became ill with typhus.  When he recovered, his mother sent him to a nearby orphanage for Jewish children. Ben and his mother were reunited after the Soviet army liberated the area in the spring of 1944.  As the only survivors from their family, they returned to their village in Romania, but found the family farm had been collectivized by the communists. They struggled to survive in Romania's changing political climate for several years, and in 1951 Ben and his mother received permission to emigrate to Israel. Ben spent his teenage years on a kibbutz and served in the Israeli army.  He immigrated to the United States in 1956 and joined his mother in Florida, where he attended college.  He met his wife, who was also a Romanian Holocaust survivor, while in graduate school in Syracuse, New York.  Ben became an educator and actively shares his story with audiences state-wide.
Helen Fromowitz Weingarten                                   Born 1924,  Oybocho, Romania/Hungary
Helen Fromowitz Weingarten was 20 years old when the Nazis invaded Hungary, in the spring of 1944.  Her
Helen Weingarten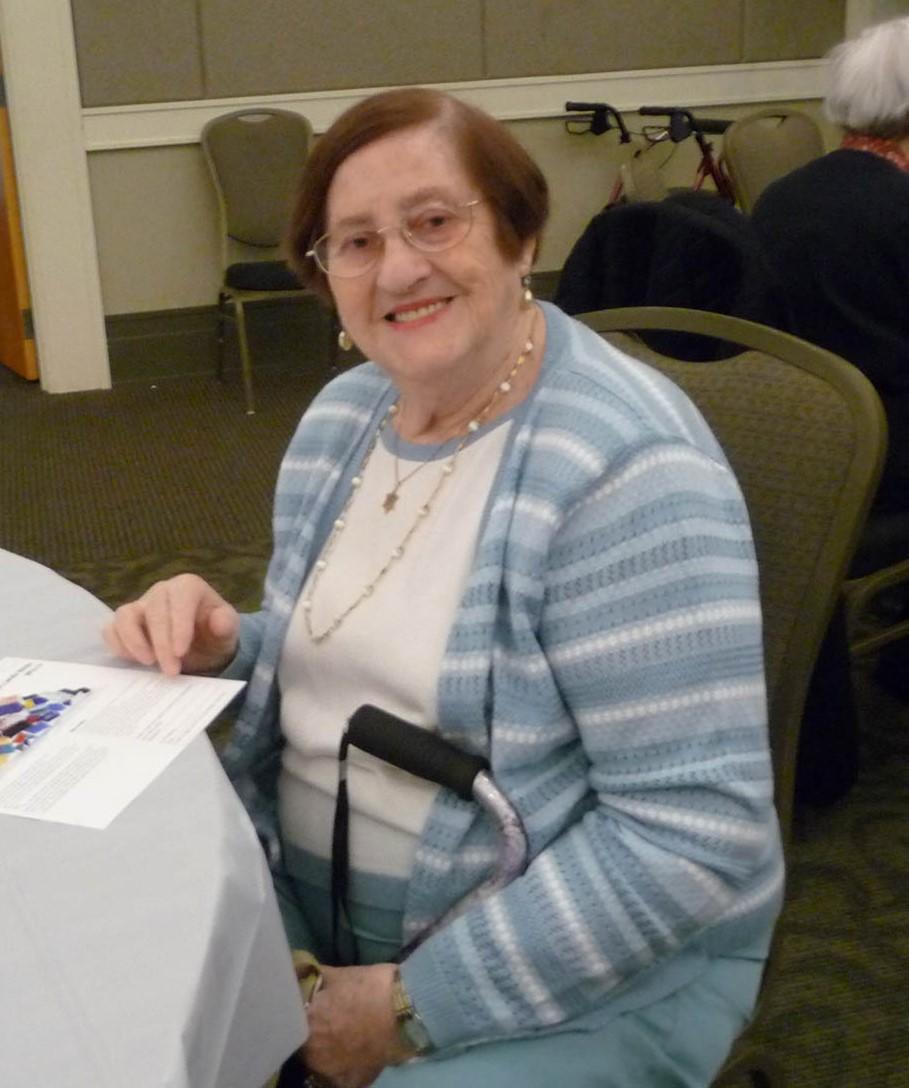 entire family was confined to a ghetto in Czechoslovakia and eventually were deported to Auschwitz- Birkenau. There, Helen's parents, two sisters, one brother and other extended family members were killed. Helen saved one of her sisters during the selection, by pulling her into a different line when Mengele and the guards looked away.  Helen herself narrowly escaped death when the 500 women she was with were marched toward the gas chamber and suddenly redirected from the entrance by a call for factory labor.  Later in 1944, Helen and her surviving sisters were sent to a slave labor camp in Nuremberg, Germany to make airplane motors.  Allied troops liberated them at a sub camp of Flossenberg in April, 1945.  After the war, Helen and her four surviving sisters were reunited with a brother.  The five siblings settled in a Bavarian town called Rehau, where Helen met her husband, another survivor.  The couple had a son and immigrated to the United States in 1949.