Agency Head & Commission Members
AGENCY HEAD:
Sally N. Levine, Executive Director


[email protected]


 
COMMISSION MEMBERS
Chuck Berk, Chair
Gary P. Alexander
Rabbi Peter S. Berg
David Birnbrey
Dexter Caffey
Jody Franco
Dr. Robbie Friedmann
Michael Morris
Lisa Olens
Elizabeth Price
Mark A. Scheinfeld
Betty Sunshine
Robert Wittenstein

Gary P. Alexander
Appointed by Speaker David Ralston
Gary Alexander.jpg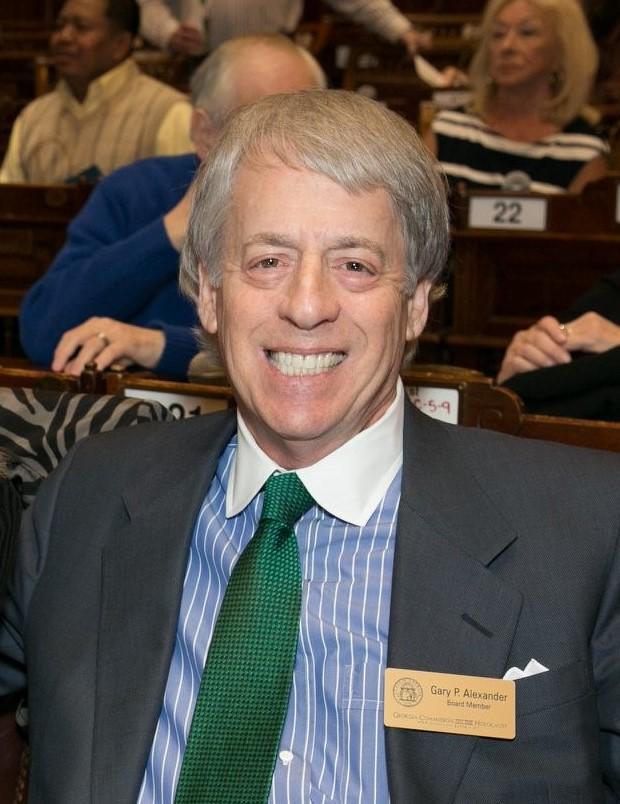 Gary Alexander served as Managing Director - Investment Officer for the Alexander Investment Group of Wells Fargo Advisors in Atlanta, GA.  Advising and counseling clients through the United States and in foreign countries for over 40 years, Gary has received many awards and recognition for his contributions to the brokerage industry and the Atlanta community. He holds a number of professional banking and financial licenses.  In 2011, Gary received Wells Fargo Advisors' prestigious Spirit Award, a lifetime achievement award, recognizing continuous outstanding contributions both to the industry and to the community.
Gary served on the John Nuveen Advisory Council from 1985 - 2000. In 1988 he began serving as a FINRA arbitrator. He has also been recognized in Barron's Magazine Top 1,000 Financial Advisors (2009); Atlanta Magazine's Top Financial Advisors in Atlanta; the Atlanta Business Chronicle, Georgia Trend and others.
Rabbi Peter S. Berg
Appointed by Lieutenant Governor Geoff Duncan
Peter Berg.jpg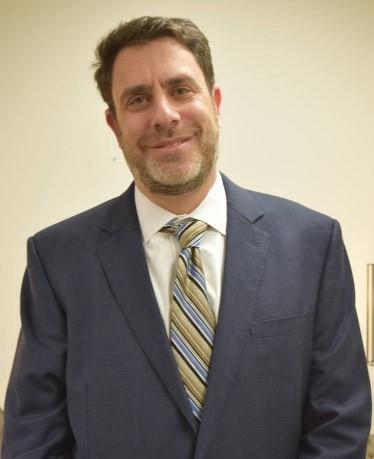 Rabbi Peter Berg became the fifth Senior Rabbi of The Temple, a diverse and multi-generational congregation, in July of 2008. Prior to coming to The Temple, he served as rabbi of Temple Beth Or in Washington Township, New Jersey and as the Associate Rabbi of Temple Emanu-El in Dallas, Texas. Additionally, he served Congregation Kol Ami in White Plains, New York as a rabbinic intern and at Beth El Hebrew Congregation in Alexandria, Virginia, as its Youth Director. 
Over the years, Rabbi Berg has spent a great deal of time working with advocacy groups on issues such as separation of church and state, the death penalty, civil rights, religious freedom, welfare reform, hate crimes, and the environment. He has served on numerous communal and advisory boards, including: the American Jewish Committee, the American Jewish Congress, the Anti-Defamation League, the Drug Enforcement Agency, the Mental Health Association, Dallas for Children, the Westwood Area Clergy Association, The New York Service for the Handicapped, and UJA Federation of Dallas, Northern New Jersey, and Atlanta, and the American Israel Public Affairs Committee (AIPAC).    
A native of Ocean Township, New Jersey, Rabbi Berg holds a degree in Education and Human Development, with a focus in human services, counseling, and Judaic Studies, from The George Washington University in Washington, D.C. He earned his M.A. in Hebrew Literature and his rabbinic ordination from Hebrew Union College- Jewish Institute of Religion in New York and Jerusalem, where he was a Steinhardt Fellow. Rabbi Berg also holds a certificate in Chemical Dependency and Spiritual Counseling and is a trained Disaster, Fire, and Police Chaplain.  In 2009, Rabbi Berg was inducted into the College of Preachers at Morehouse College.  Rabbi Berg was a member of the 2012 Leadership Atlanta class.  
In 2013, Rabbi Berg was named by Newsweek and The Daily Beast as one of the top 50 most influential rabbis in the United States of America.  Rabbi Berg lives in Atlanta with his wife Karen, a teacher and tutor, and their three children.  
Chuck Berk, Chair
Appointed by Governor Brian Kemp
Chuck Berk2.jpg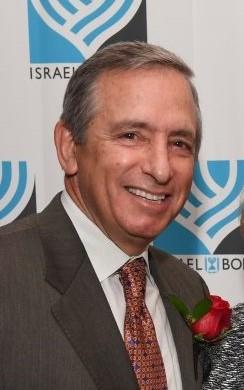 Chuck Berk is a businessman who owns and is president BCR Properties LLC. He previously owned R.S. Andrews of Tidewater, opened a national At-Home Services Division at Home Depot and was vice president of Sears Home Improvements. Berk is the chairman of Israel Bonds national Campaign Advisory Council and co-chair of the Republican Jewish Coalition of Atlanta. He earned a bachelor's degree in Business Administration from Bucknell University. He and his wife, Bonnie, have two children and four grandchildren. They reside in Atlanta.
David Birnbrey
Appointed by Governor Brian Kemp
David Birnbrey.jpg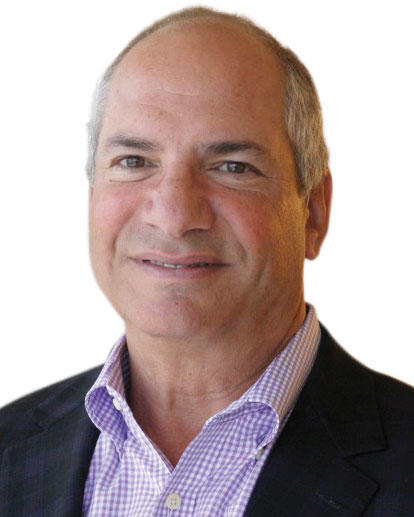 David Birnbrey is chairman and co-CEO of The Shopping Center Group (TSCG). Birnbrey began his career in 1980 in industrial real estate sales and leasing, but within two years he segued into retail; he joined TSCG in 1985. A graduate of the University of Georgia, he has served on the Board of Directors of Chainlinks, the Chainlinks Executive Committee, and has chaired numerous committees. He is a member of International Council of Shopping Centers (ICSC) and a member of the Commercial and Retail Development Council Gold Flight of Urban Land Institute (ULI). Birnbrey has served as a member of the board of Atlantic Station, Board of Trustees of the Jewish Federation of Greater Atlanta, and the president of JNF Atlanta. He is the son of a Holocaust survivor.
 
Dexter Caffey
Appointed by Governor Brian Kemp
DEXTER CAFFEY.jpeg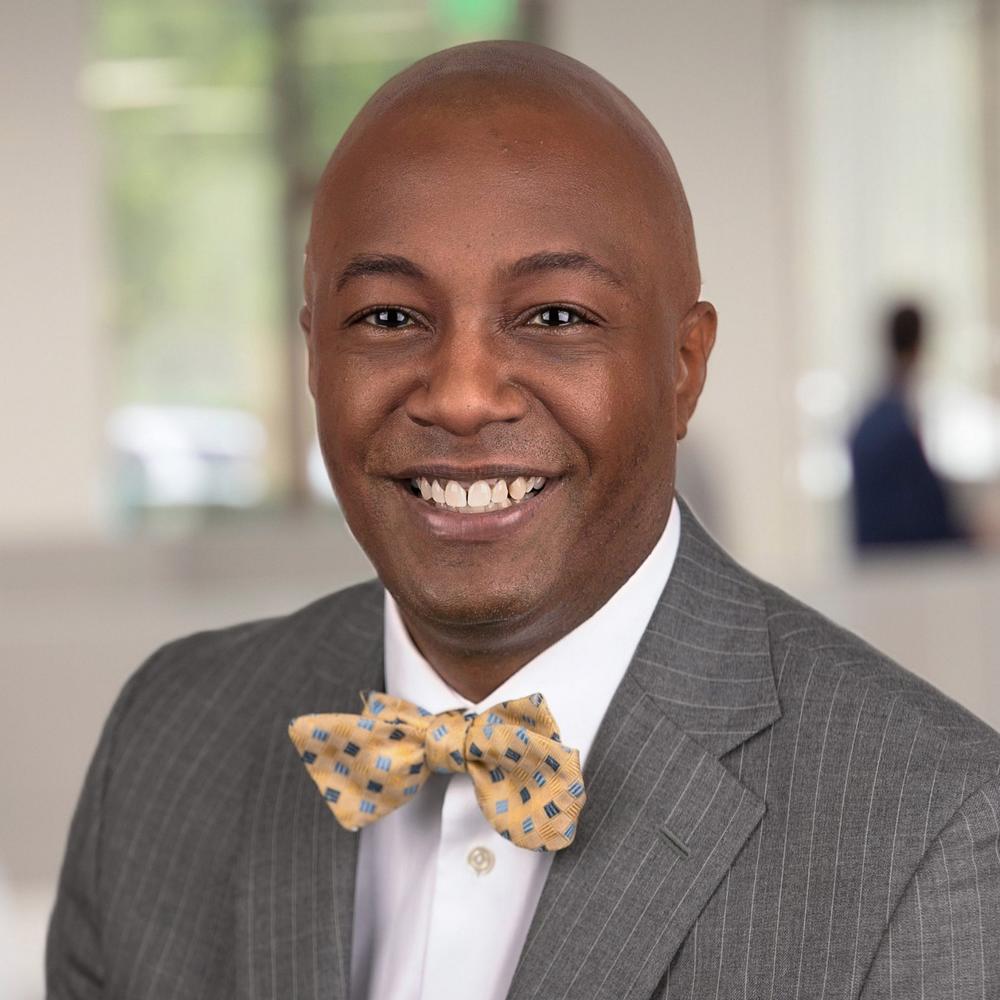 Dexter Caffey is the founder of Caffey Investment Group. Over the past 20 years, he has helped institutional clients access financial platforms to hedge their portfolio risk and reduce costs. In 2018, Caffey founded Smart Eye Technology, Inc., a cybersecurity company that integrates a suite of tools into a single platform, providing continuous multi-factor biometric authentication for identity verification and access management. He is a volunteer at the Jewish Federation of Greater Atlanta and the nonprofit organization Conexx, the American-Israel Chamber of Commerce. He and his wife reside in Atlanta.
Jody Franco
Appointed by Speaker David Ralston
Jody Franco 2021.jpg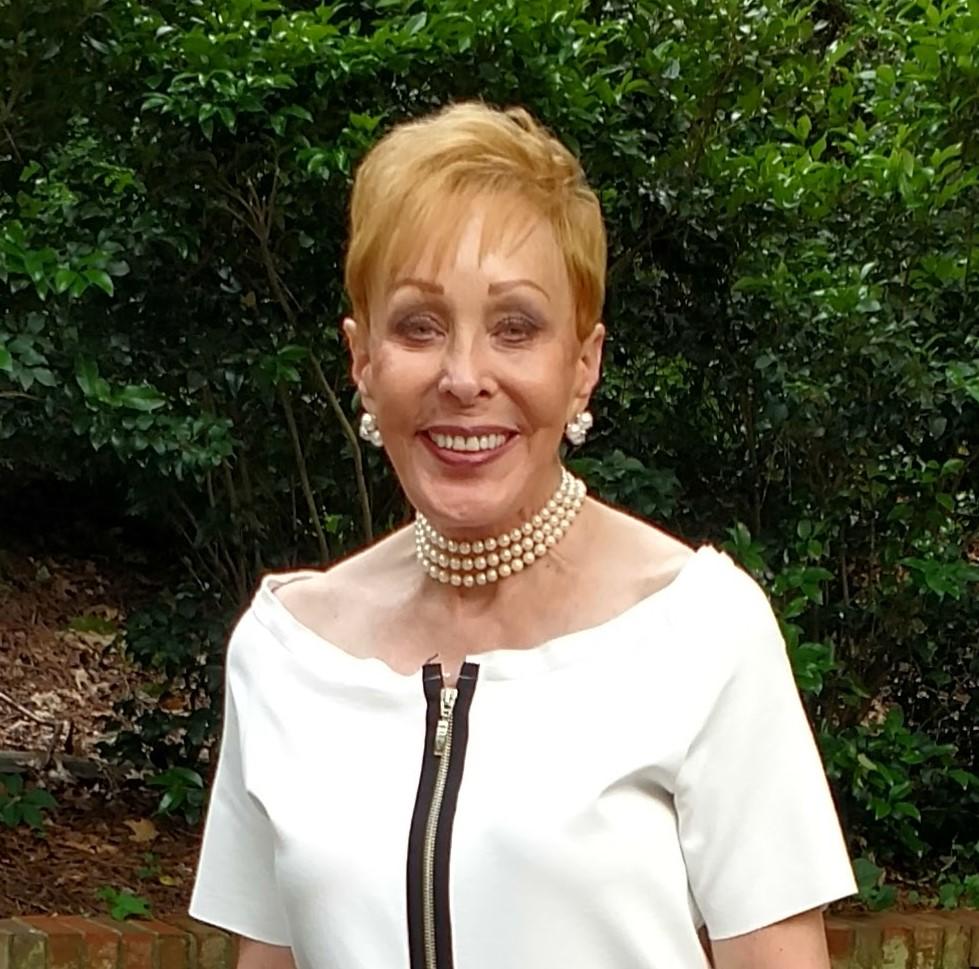 A native Atlantan, Jody Franco has been a volunteer in the community since she was a teenager. In the late 1970's, she was the first paraprofessional hired by Jewish Family and Children's Services to coordinate services for several hundred Soviet Jews who arrived from the former Soviet Union. A decade later, she was elected president of the agency and also was awarded the Abe Schwartz Young Leadership Award by the Jewish Federation of Greater Atlanta.
Her affection for the written word has manifested itself in many ways. In the past, Jody taught high school English and for the past 30 years, she has been a partner in The Write Time, a company that writes and produces high-end customized newsletters for corporations. In addition, Jody is a Braillist certified by the Library of Congress. For the past 12 years, she has been a weekly volunteer reader for the Georgia Radio Reading Service (GaRRS) for the Visually Impaired. And for the past two and one-half years, Jody has produced a monthly one-half hour radio program for GaRRS called 'Out and About'.
Several years ago, Jody created 'Jody's Wrappers', a group of volunteers who wrapped gifts in December, with all proceeds benefiting Camp Sunshine, a camp for children with cancer. 
Over the course of seven years, many thousands of dollars were raised and subsequently utilized for scholarships. Another fundraising endeavor was Jody's co-chairmanship of a successful $9.2 million capital campaign for Hillels of Georgia to build the Marcus Hillel Center on the Emory University campus. For several years, Jody was a docent with the "Anne Frank In the World" exhibit, first in Decatur and then in Sandy Springs.
Dr. Robbie Friedmann
Appointed by Lieutenant Governor Geoff Duncan
Robbie Friedmann.jpg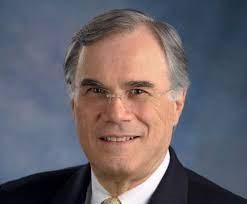 Dr. Robert Friedmann is Professor Emeritus of Criminal Justice at GA State. Dr. Friedman holds a PH.D in sociology from the University of Minnesota and Masters in Social Work and Sociology.
Dr. Friedmann is the founder of Director of Georgia International Law Enforcement Exchange (GILEE) affiliated with the Andrew Young School of Policy at GA State. GILEE's original mission was to enhance inter-agency cooperation between the State of Georgia and the State of Israel. Since 1992, GILEE has expanded to be an award-winning program with the support of local, state and federal and international law enforcement and public safety agencies.
GILEE has also provided prestigious executive development and valuable trainings to enhance homeland security reaching thousands of law enforcement and executives over 25 states and 25 countries.
Dr. Friedmann is a child of Holocaust Survivors.  
Michael Morris
Appointed by Speaker David Ralston
Michael Morris.jpg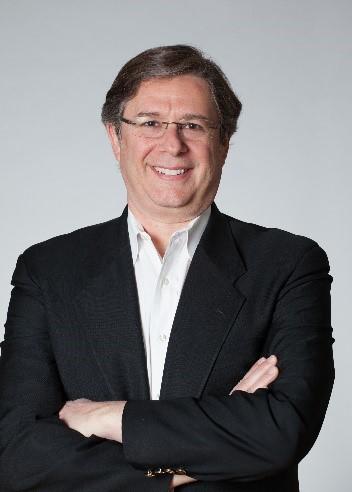 Michael A. Morris is the owner and publisher of the Atlanta Jewish Times, Atlanta's premier Jewish periodical. It is published weekly and has been in continuous circulation for more than 85 years. Immediately before purchasing the AJT at the end of 2014, Michael was the interim director of the Friends of the IDF for the Southeast Region. In past endeavors, Michael was one of the founders of Travelgirl magazine, where he was involved in strategic direction, management, and circulation and advertising sales. Travelgirl is a national publication that focuses on women, travel, lifestyle and interviews; it was first published in 2003 and has been in continuous circulation since then. In Michael's early career, he founded and operated GMA Partners, a NASD-regulated investment banking and stock brokerage firm. He also was the assistant to the controller of Wolf Camera and an assistant trader on the OTC trading floor of Merrill Lynch.
Throughout his career, Michael has balanced business and philanthropic interests. He sits on the boards of two family foundations and serves on the board of the AEPi Fraternity Foundation. He also sits on the boards of several charitable organizations, including the Georgia Aquarium, Friends of the Israel Democracy Institute and Friends of the IDF for the Southeast Region. He is an honorary director of the Jewish National Fund's Southeast Region and is on the Parents Council of Washington University, which his oldest daughter attends.
Michael's many past civic and charitable involvements include the U.S. Holocaust Memorial Council in Washington, to which he was appointed by President George W. Bush; the Board of Visitors of the Shepherd Center; the Board of Advisors of Emory University's Goizueta Business School; the CDC Foundation's National Advocacy Council; the board of Temple Emanu-El, for which he was chairman of the endowment committee; the national board of ARZA; the board of Zoo Atlanta; and the board and executive committee of the American-Israel Chamber of Commerce for the Southeast, now Conexx. In addition, he has served as a trustee for the Jewish Federation of Greater Atlanta and chairman of its Young Leadership Council and as a trustee for the Atlanta chapter of the American Jewish Committee and chairman of its ACCESS young leadership division. In most of his roles in those organizations, Michael has worked diligently to raise money for capital campaigns, endowments and ongoing operations and has in many years raised more than $1 million.
Michael is a graduate of Leadership Atlanta's Class of 2001 and has received awards for outstanding young leadership from the American Jewish Committee and the Jewish Federation of Greater Atlanta. He is also a proud alumnus of the Jewish Federations of North America's National Young Leadership Cabinet. Michael received his master of business administration degree with honors from the Goizueta Business School of Emory University in 1992 and earned a bachelor of science from Vanderbilt University in 1985. He has four daughters, Jacqueline, Alexandra, Lydia and Hannah.
Lisa Olens
Appointed by Governor Brian Kemp
Lisa Olens.jpg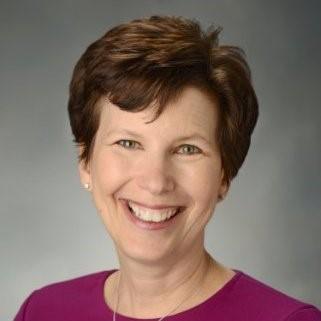 Lisa Olens works in the economic development division for Georgia Power. She sits on the board of directors for SafePath Children's Advocacy Center, the Cobb Chamber of Commerce and Congregation Etz Chaim. Olens previously sat on the boards of the Cobb County Community Foundation, the Jewish Family and Career Services and the Jewish Federation of Greater Atlanta.
She is a graduate of Leadership Cobb and recipient of the W. Wyman Pilcher Jr. Award for community service. Olens was also awarded SafePath's Hearing Children's Voice Award for Service, the Jewish Family and Career Services' Herbert Cohn Meritorious Service Award and was an honoree of the YWCA of Northwest Georgia's Tribute to Women of Achievement. She earned a bachelor's degree in Mechanical Engineering from Duke University and a master's degree in Finance from Georgia State University. Olens and her husband, Sam, have two children. They reside in Marietta.

Elizabeth Price
Appointed by Lieutenant Governor Geoff Duncan
Elizabeth Price.jpg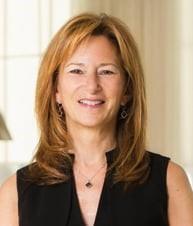 Liz Price is the Chief Legal Talent Partner at Alston & Bird, a global law firm headquartered in Atlanta. In this position, Liz is responsible for the firm's hiring, training, development, compensation and promotion of associates and counsel as part of the firm's overall integrated approach to talent management. She also serves as the firm's Alumni Relations Partner. From 1986 to 2008, Liz was a trial attorney at Alston & Bird and served as trial, regional and national coordinating counsel in major national products liability matters.
Liz currently serves on the National Executive Committee of the Anti-Defamation League (ADL) and is the past chair of the ADL's Southeast Region and the ADL National Civil Rights Committee.  She is a past President of the Atlanta Bar Association and Atlanta Bar Foundation and still serves on the Foundation Board.  She is the immediate Past Chair of the NALP Foundation and continues to serve on its Board.  She also serves on the Southeast RegionalBoard of UNICEF and on the UCLA Parents Council.  Prior to attending college, Liz served in the U.S. Army as an interrogator/Arabic linguist for three years.
Mark A. Scheinfeld
Appointed by Lieutenant Governor Geoff Duncan
Mark Scheinfeld.jpg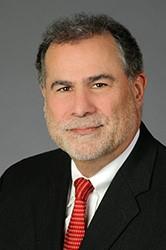 Mark Scheinfeld received a Bachelor of Arts degree from Emory University and a Masters of Business Administration certificate from Georgia State University and a Juris Doctorate from John Marshall Law School. Mr. Scheinfeld is a licensed attorney and is in private practice.
Mr. Scheinfeld is also a real estate investor, builder and developer. He is the president and owner of both SCC Construction, Inc. which he founded in 1976, and SCC Atlanta Inc., which he founded in 1984. Mr. Scheinfeld is a partner and Chief Executive Officer in the DSO Right Smile Center, LLC. He serves on the Georgia Board of Dentistry. Mr. Scheinfeld also serves on the Georgia Commission on the Holocaust. Mr. Scheinfeld has been a director of Georgia Primary Bank since 2007.
Mr. Scheinfeld is a child of Holocaust Survivors.
 
Deborah Silcox
Appointed by Speaker David Ralston
Deborah Silcox.png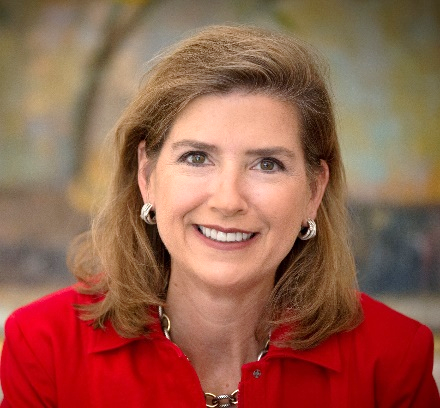 Originally elected to the Georgia House, in 2016, Deborah served as Chairman of the MARTA Oversight Committee, Vice Chairman of the Health and Human Services Committee, as well as the Judiciary and Non-Civil Judiciary Committees, among others, and as a Deputy Whip.
A Riverwood graduate, Deborah received her college degree from UGA and her law degree from Emory. She also serves as one of two State Representatives on the Georgia Commission on the Holocaust. Deborah and Hal have been married for more than 30 years. They have two adult children.
Betty Sunshine
Appointed by Lieutenant Governor Geoff Duncan
Betty Sunshine.png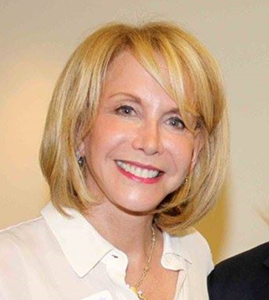 Betty Solnik Sunshine has held numerous community leadership positions. They include, Vice President of Ahavath Achim Synagogue, Chair of Community Campaign 2016 and Women's Philanthropy Chair 2008, Jewish Federation of Greater Atlanta, Vice President of American Jewish Committee, Executive Officer of American Israel Public Affairs Committee, Chair of the Holocaust Community Council of Atlanta, Professional Presenter in Eastern Europe regarding Children with Developmental Disabilities for Jewish Healthcare International, Holocaust Speakers' Bureau of The Breman Jewish Heritage Museum,  and Chair of Education Committee: Greenfield Hebrew Academy.
Betty was a doctoral candidate in speech pathology at NOVA University, holds a master's degree in speech pathology and audiology from George Washington University, and attended Sophie Newcomb College of Tulane University as well as University of Georgia with Bachelor Degrees in Speech Pathology/Audiology and Dance Performance.  Betty coordinated speech pathology services for The Marcus Center of Autism of Emory University and has retired as principal founder of Sunshine Speech and Language Services. She provided speech pathology services in various capacities in both clinical and educational settings for 35 years before retiring.
Betty is the daughter of Holocaust Survivors. She has shared their stories with students and adults in Georgia.
Robert Wittenstein
Appointed by Speaker Geoff Duncan
Robert Wittenstein.jpg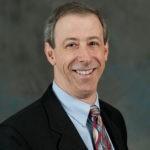 Robert Wittenstein is a recently retired IT executive. His 35 year career in IT focused on improving healthcare through the application of technology.
In 2005, Wittenstein joined a small group of Dunwoody residents who began the effort to create the City of Dunwoody. He later served as a member of its first city council. He subsequently served on Dunwoody's Charter Review Board and as a member of the Zoning and Land Use Code Rewrite Committee.
Wittenstein serves on the executive board of the Anti-Defamation League, the nation's premier civil rights/human relations agency. ADL fights anti-Semitism and all forms of bigotry, defends democratic ideals and protects civil rights for all. Robert has served on the ADL Southeast Regional Board for over 20 years. In 2019, Mr. Wittenstein began a two-year term as President of the Board of Trustees of Temple Emanu-El.  Wittenstein has also served on the executive board of the Dunwoody Nature Center and is a past President of the Dunwoody Homeowners Association.
Legislative Liaisons
Senator Ed Harbison
Senator Kay Kirkpatrick
Rep. Sharon Cooper
Rep. Mike Wilensky