This year, Holocaust remembrance week is April 24 - 30, 2017.

The theme is "Choosing to Act: Resistance During the Holocaust."

The date of the 2017 State Official Days of

Remembrance

Observance will be announced.
By Law, the Georgia Commission on the Holocaust is charged with holding an annual remembrance observance for the victims of the Holocaust.
The United States Congress established the Days of Remembrance as the nation's annual commemoration of the Holocaust. Each year state and local governments, military bases, workplaces, schools, religious organizations, and civic centers host observances and remembrance activities for their communities."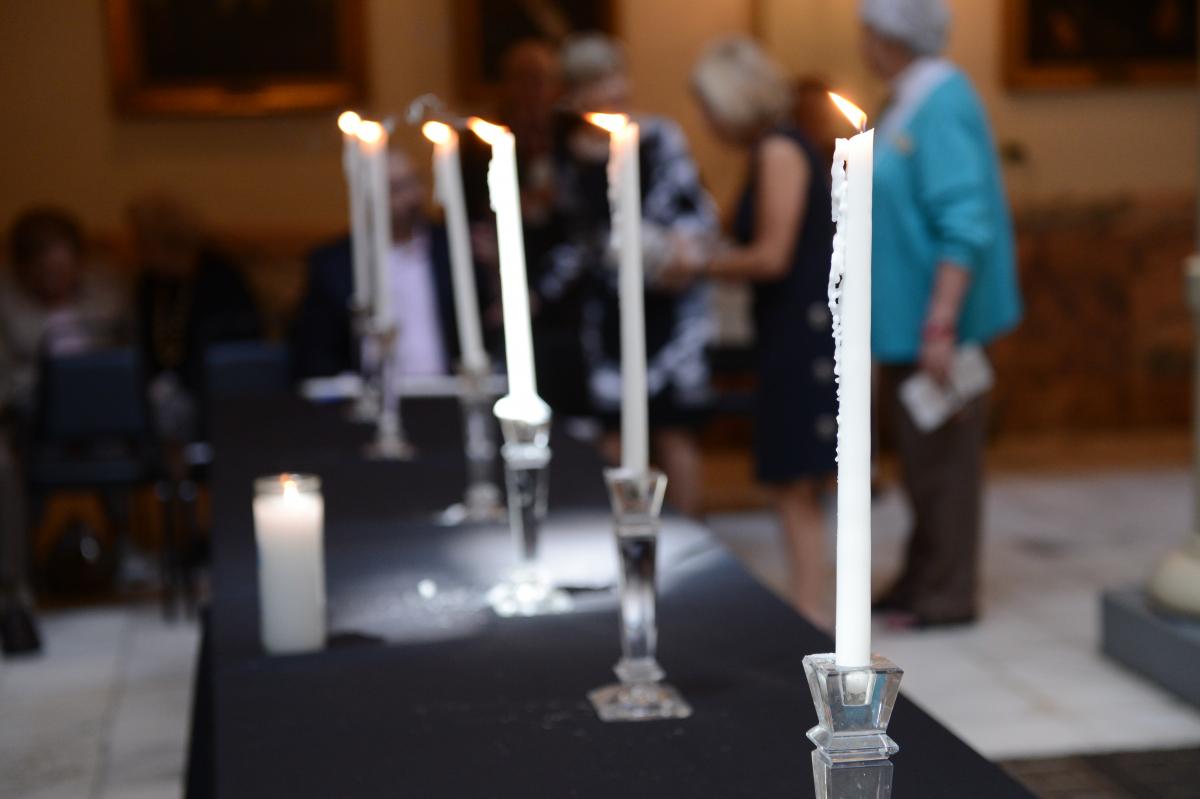 The Governor of Georgia annually issues proclamations declaring the Friday following the USHMM Days of Remembrance as Georgia's official Days of Remembrance. On behalf of the State, the Georgia Commission on the Holocaust hosts this ceremony in the State Capitol. 
Six candles are lit by Holocaust survivors, liberators, witnesses, rescuers, of their children. These candles are lit in memory of the victims of the Holocaust. 

This video describes the Holocaust, Days of Remembrance, and why we as a nation remember these events. It is intended for both organizers and for general audiences.
Source: United States Holocaust Memorial Museum