2021 Days of Remembrance Consulate Messages
BELGIUM
Belgian Consulate General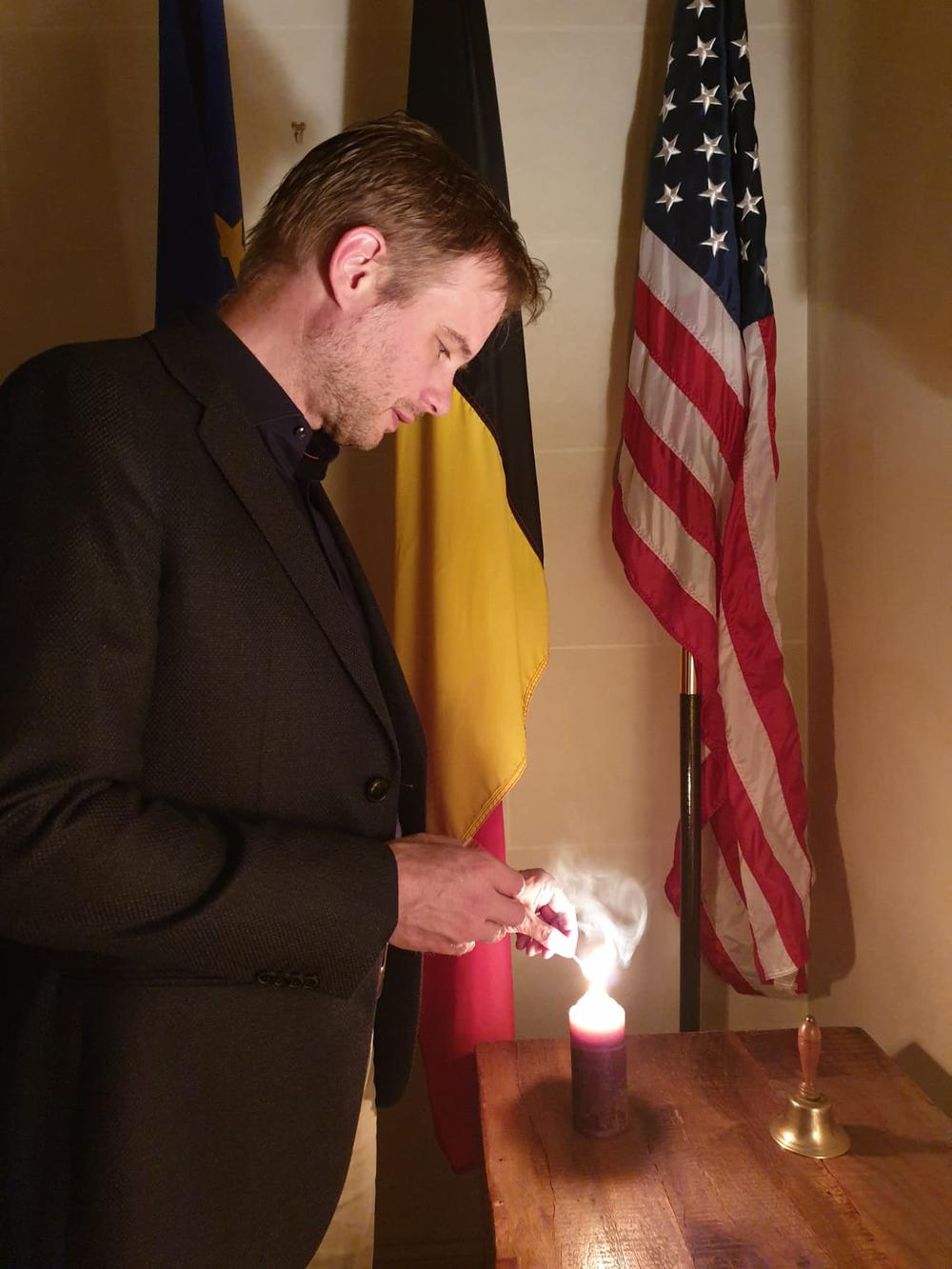 We pause and remember the Holocaust to become better human beings.
We will need it as long as we are not perfect.
Hence, we will need to remember forever.
Mr. Michel Gerebtzoff, Consul General
Consulate General of the Kingdom of Belgium
CANADA  
Canadian Consulate General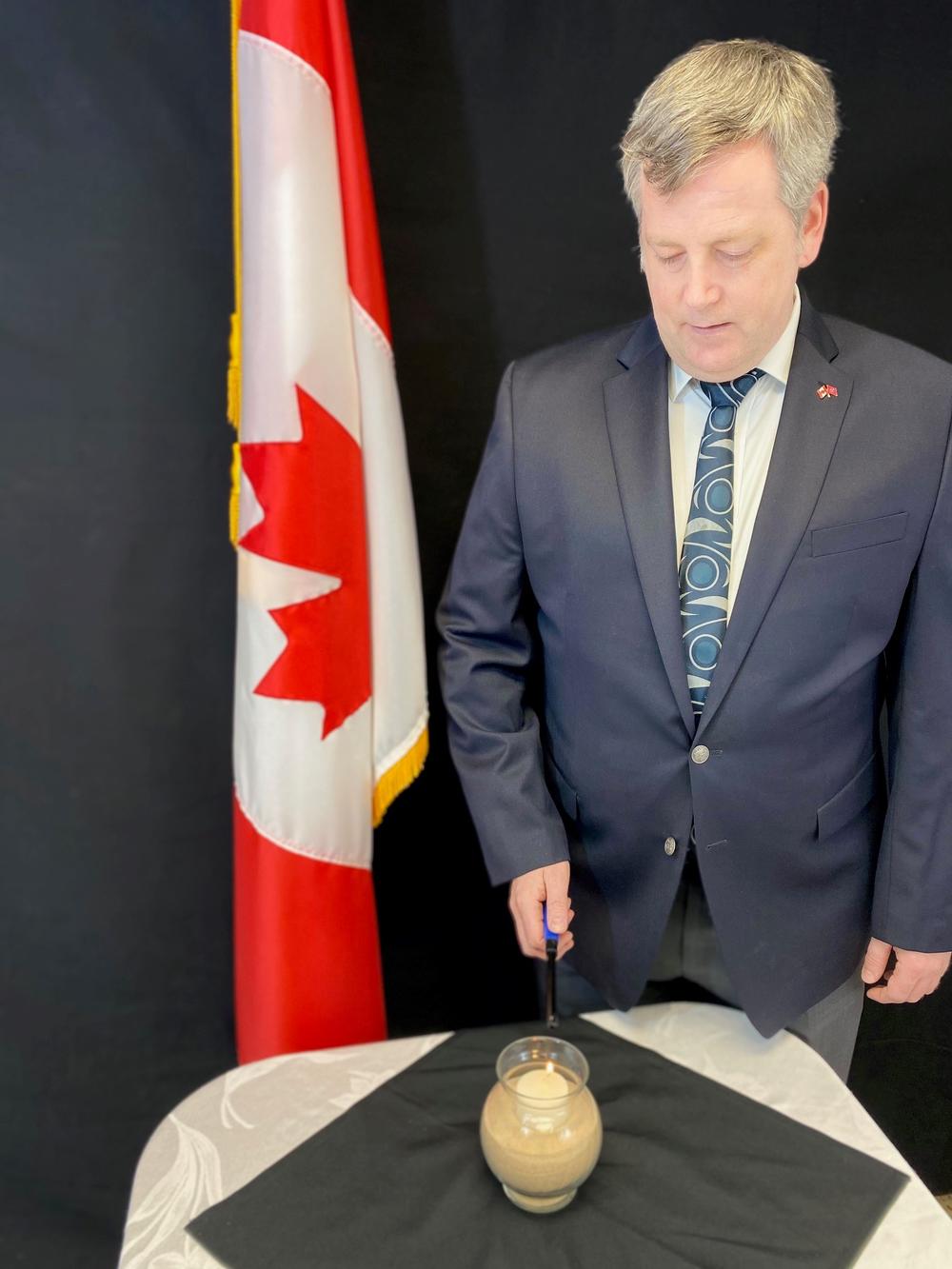 The Holocaust was an unprecedented tragedy in human history. The systematic, deliberate and planned attempt by Nazi Germany and its collaborators to murder all Jews will forever be a scar on the history of humanity. We all have a duty, not only to survivors and their descendants, but to ourselves, to remember the Holocaust and to draw lessons from this horrific chapter in human history to create a more just, equitable and inclusive future for all people.
Canada is home to the fourth largest Jewish population in the world and also has one of the largest populations of Holocaust survivors. We continue to learn from the Holocaust, not only in relation to the mass murder and gross violations of human rights in Europe, but also from actions and inactions during the Second World War. Canadians continue to acknowledge, remember and learn from the story of the MS St. Louis—the German transatlantic liner carrying 907 Jewish refugees who were fleeing persecution. When the ship approached Canadian shores in 1939, the government of the day turned it away. Over 250 of those passengers later perished in concentration camps. And only 5,000 Jewish refugees entered Canada between 1933 and 1945. In 2018, our Prime Minister, Justin Trudeau, delivered an official apology in the House of Commons over our government's treatment of the MS St. Louis and its passage.
There is no doubt, that in Canada, Holocaust education, research and remembrance has had a positive influence, helping to create our contemporary concern with fighting racism and promoting human rights, and has contributed to our desire to reconcile historic racism and contemporary problems of our country. Canada is committed to supporting and collaborating with key entities like The Georgia Commission on the Holocaust, to preserve the memory of the Holocaust and to promote public understanding of the history in a manner that strengthens memory and recommits all citizenry to human rights and freedoms.
Mr. Kirk Duguid, Consul, Acting Head of Mission
Consulate General of Canada
CYPRUS
"My half side, the left one, the side of the heart, is Israeli. The other half is Cypriot." Inscription carved into a giant stone at camp commemorative garden, Nicosia, Cyprus.
Cyprus Consulate General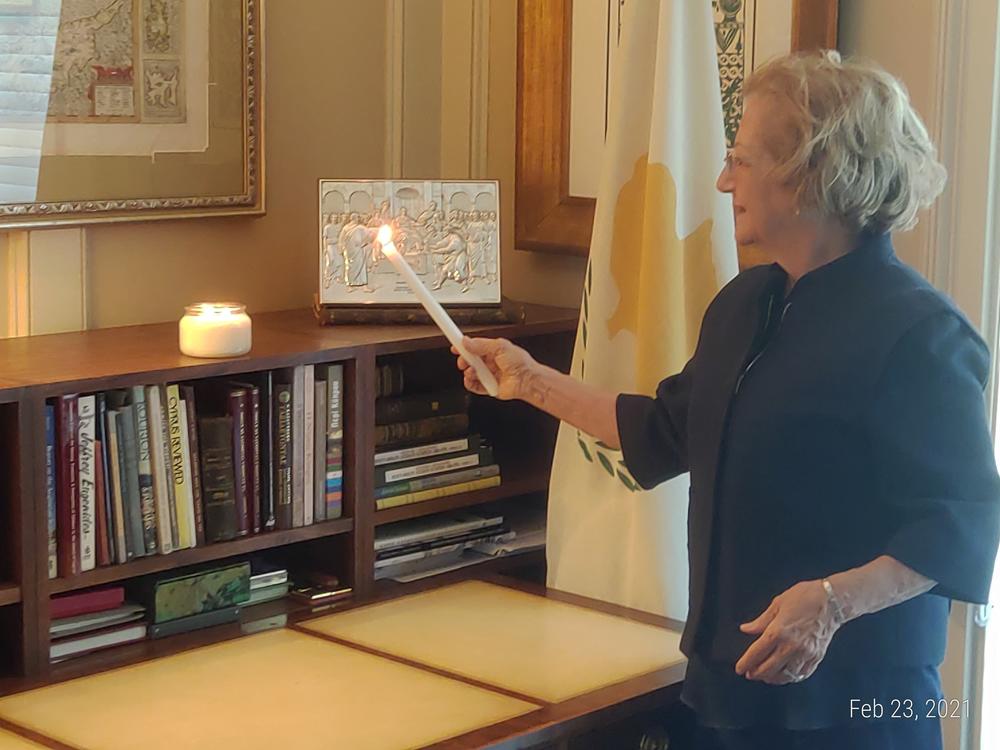 From 1946 to 1949, more than 53,000 Jewish Holocaust survivors were incarcerated in detention camps on British-controlled Cyprus. For these survivors, after Auschwitz, to be confined again in a camp with wires and guards was soul destroying and one more reminder that the horrors of the Holocaust can happen again.
"I was born in May 1948, one of 2,200 children of Jewish detainees," Zechavit Plymenfield said in an interview with the Greek newspaper Simerini. "I do not remember life at the camp, but my parents always talked to me about it. There were 12 campsites in the villages of Karaolos, Xylotymbou, and the British military base in Dhekelia." The Cypriots were sympathetic, bringing us fruit and sweets and helping daring detainees hide in a cave near Xylotymbou and escape through tunnels dug underneath the camps—detainees and Cypriots united by a common anti-British sentiment.
Ms. Polyxeni Potter, Honorary Consul
Honorary Consulate of the Republic of Cyprus
FRANCE
Vincent Hommeril, Consulate General of France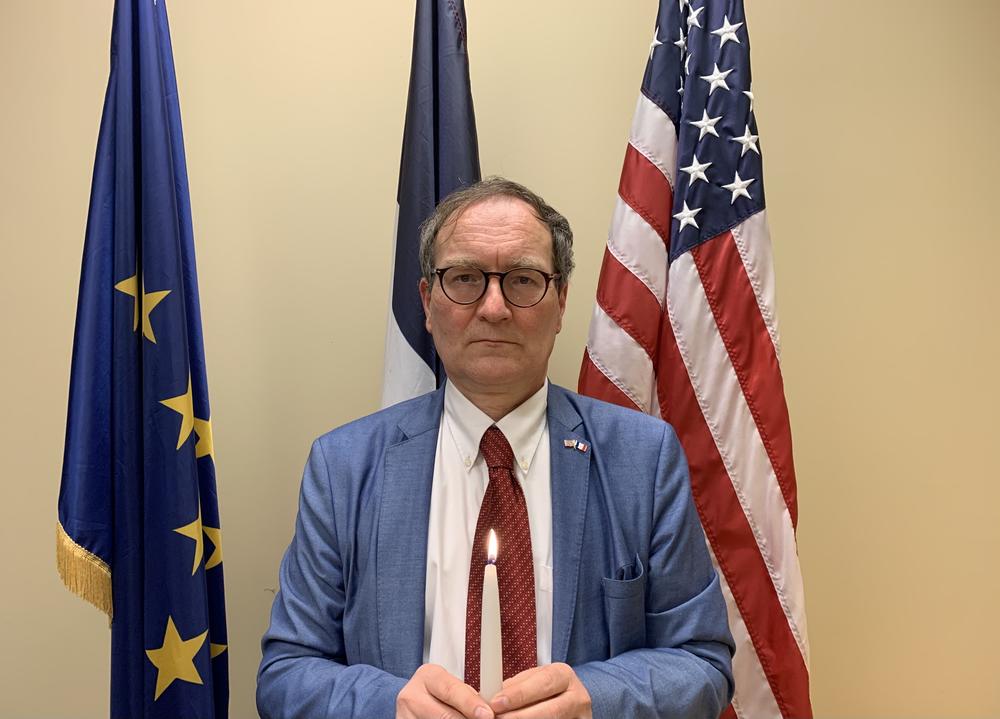 France will never forget the atrocities of the Holocaust. We cannot hope for a brighter future without understanding and learning from history. France is relentlessly committed to the memory of the Holocaust – to protecting it, passing it on and respecting it throughout the world. France is also firmly committed to fighting against antisemitism, in all its forms.
Mr. Vincent Hommeril, Consul General
Consulate General of the French Republic
GERMANY
A world that remembers the Holocaust. A world without genocide. That is our moral compass and our
Consul General, Germany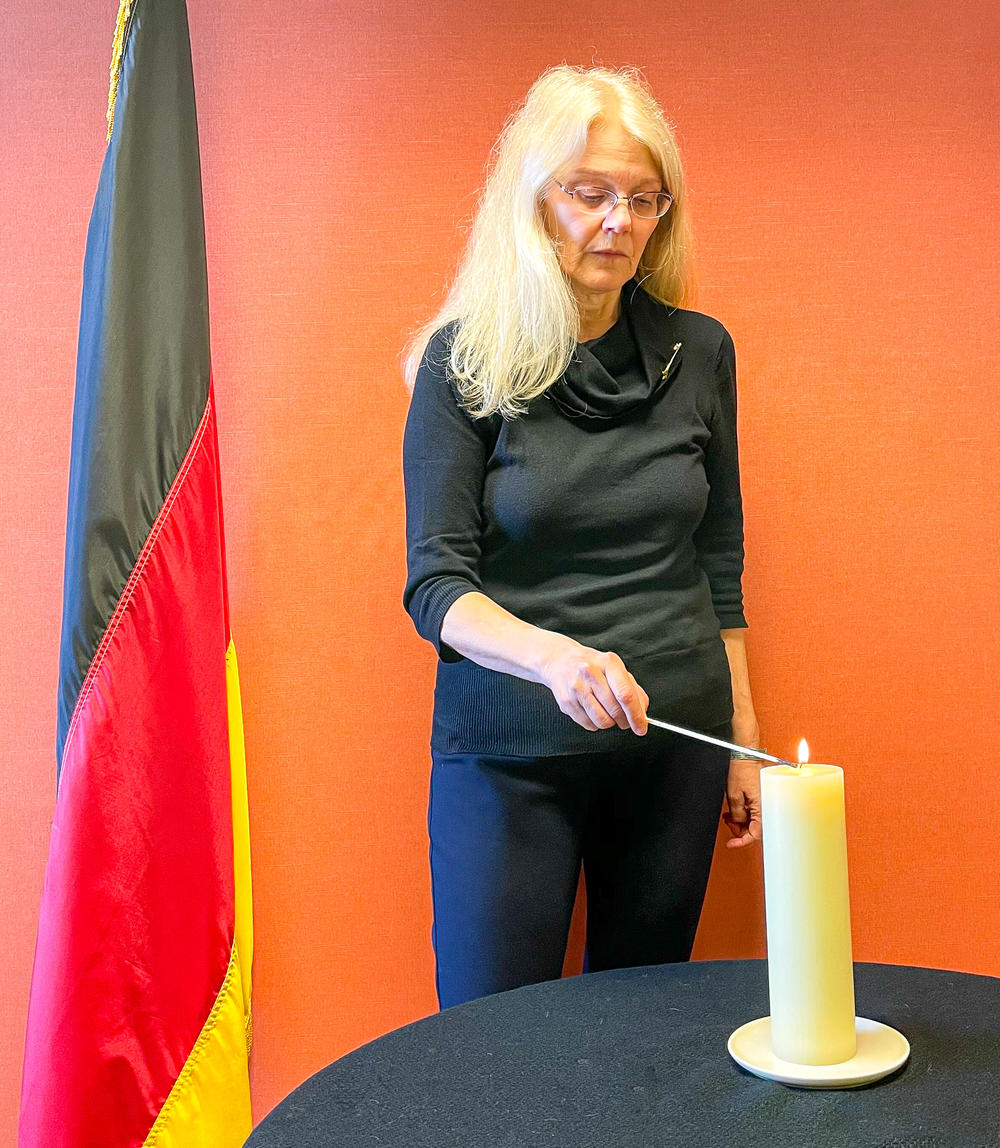 responsibility for the present and the future.
Not to close our eyes and ears when we witness that Jews and other human beings are victims of discrimination and humiliation and marginalization.
To stand up and to speak out against those who incite violence, hatred, prejudices, conspiracy. To be prepared in the future when it is no longer possible to hear and learn directly from the voices of Holocaust survivors,  we must all now commit to conveying knowledge about the Holocaust to young people in such a way that it will remain visible and relevant for generations to come.
Dr. Heike Fuller, Consul General
Consulate General of the Federal Republic of Germany
INDIA
Consul General, India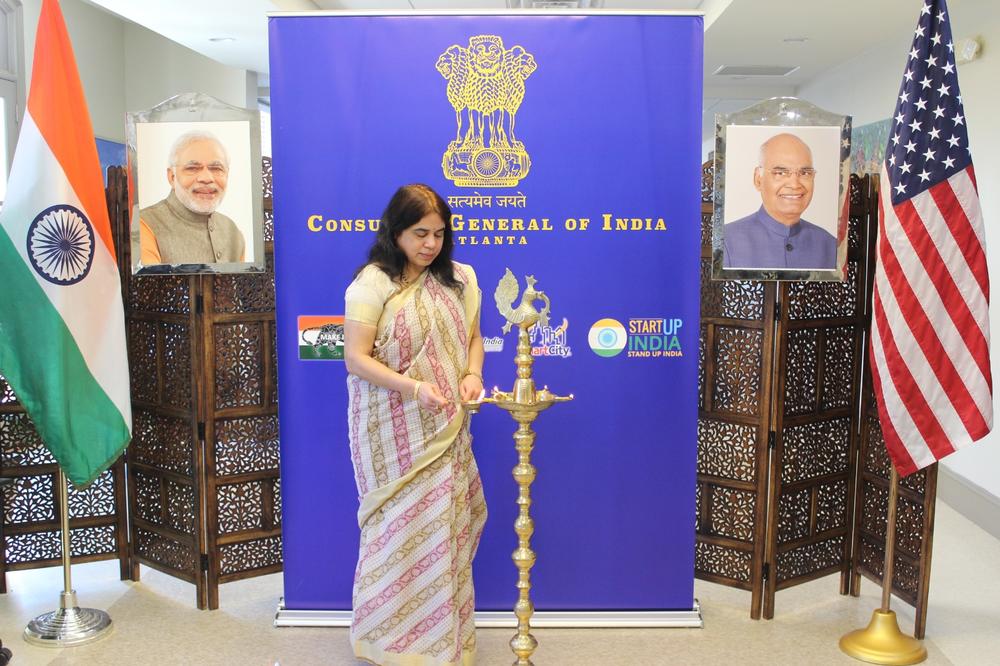 On this day of Holocaust Remembrance, we pause and reflect on immense suffering of the Holocaust and how survivors made it through this exceedingly difficult period of history.
To mark this significant occasion, let us affirm our commitment to precious democratic values of liberty, equality, fraternity and justice.  Concurrently, let us re-dedicate ourselves to the concept of non-violence developed by iconic leader Mahatma Gandhi and followed by iconic leaders Dr. Martin Luther King Jr., Nelson Mandela, and others to promote compassion, peace and harmony.
We must work together to nurture the spirit of peaceful co-existence, dignity and unity for better tomorrow.
Dr. Swati Kulkarni, Consul General
Consulate General of the Republic of India
JAPAN
Consul General, Japan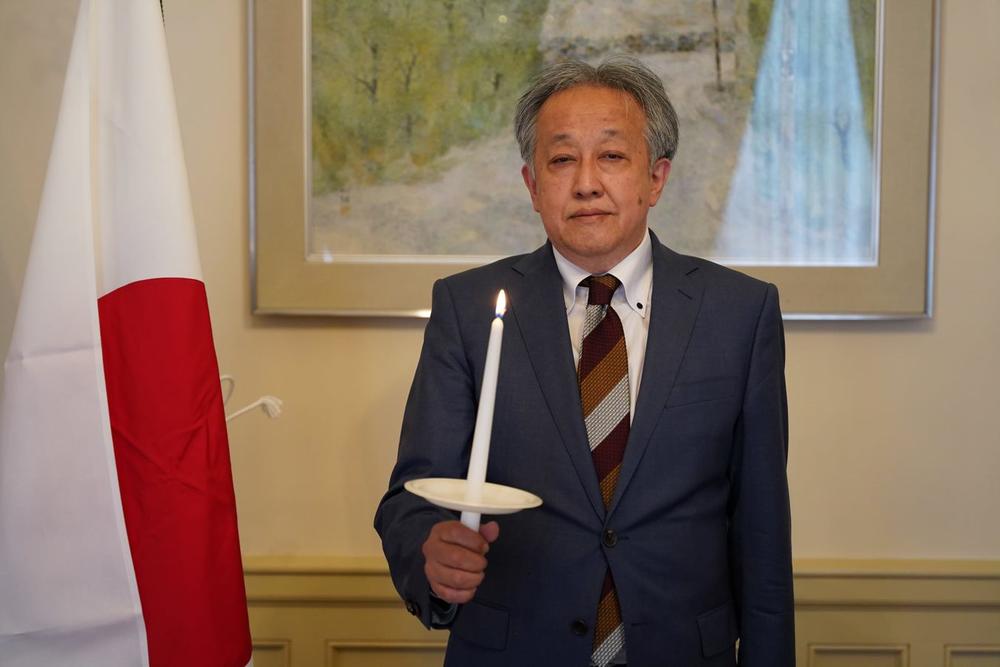 I am honored to send a message to Georgians on the occasion of the Georgia Days of Remembrance. Even after nearly four score years have passed, the importance of remembering the immense tragedy of the Holocaust remains unchanged and, in fact, it oftentimes rekindles the need to recall the lessons learned whenever we witness humanity being violated and oppressed.
We always uphold the sublime sense of humanity embodied by one of our former Japanese diplomats, Chiune Sugihara, who courageously issued more than 2,100 transit visas for Jewish refugees in Lithuania in 1940. These visas were later coined "Visas for Life." Many Jewish descendants of those who were granted visas for life are thriving in the United States now.
We, the Japanese people, stand together with Georgians in remembering the Holocaust and striving to make a difference as a member of Georgia's international community.
Mr. Kazuyuki Takeuchi, Consul General
Consulate General of Japan
MEXICO
Consul General, Mexico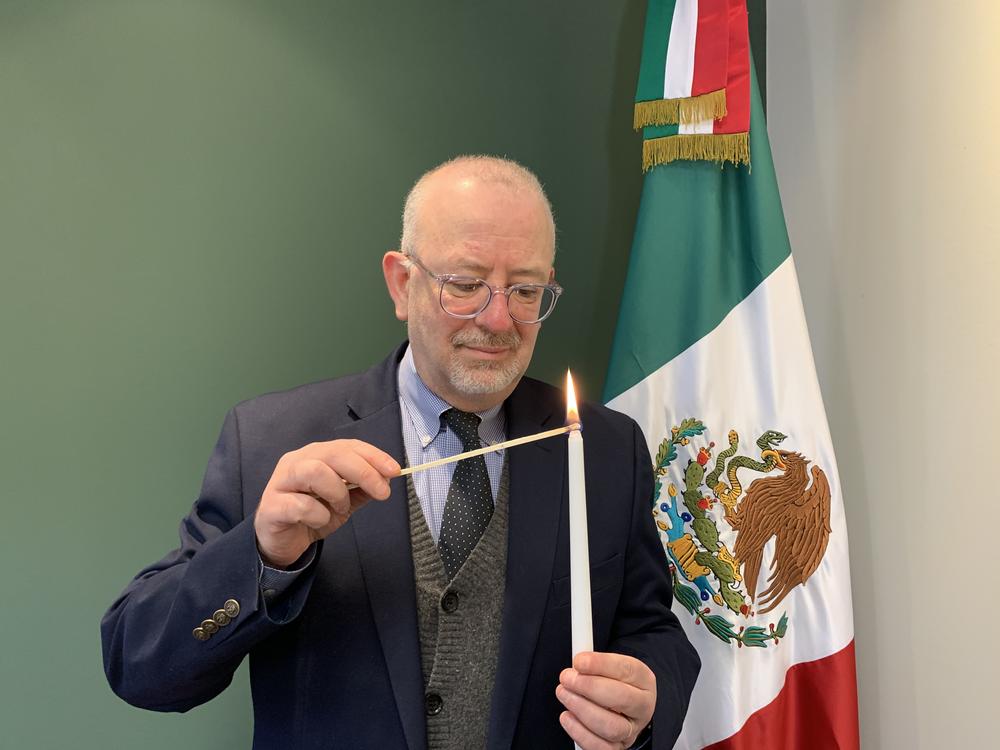 Every year the Consulate General of Mexico joins the Georgia Commission on the Holocaust  in paying homage to the thousands and thousands of people who lost their lives. We hope and pray that the lessons learned from the Holocaust will provide the basis for a future in which something like this could never happen again.
Ambassador Javier Diaz de Leon, Consul General
Consulate General of Mexico

SWITZERLAND
Consul General, Switzerland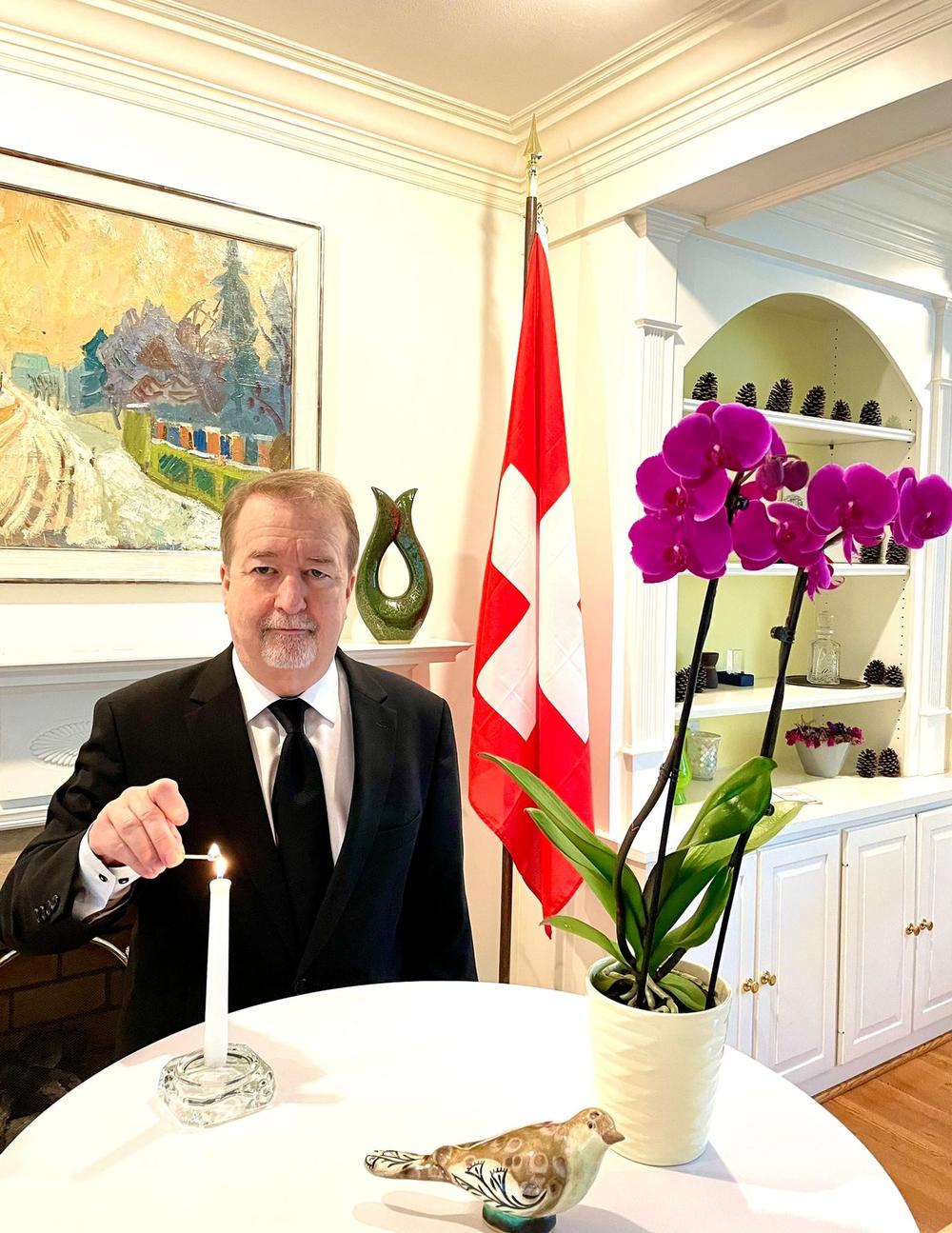 Remembering the Holocaust has become increasingly important as soon there will no longer be any survivors among us who will be able to bear witness. With the last survivor gone, the events of the greatest catastrophe of World War II will disappear from the people's own personal experiences.
We must never forget the horrors of this human tragedy that challenged the very foundations of civilization and this right in the heart of Europe. It is our duty to keep this memory alive and true, to take a stand against Holocaust denial and to ensure that it never happens again.
Mr. Peter Zimmerli, Consul General
Consulate General of Switzerland