2021 Days of Remembrance -Anat Sultan-Dadon, Consul General of Israel Message
"If we wish to live and to bequeath life to our offspring, if we believe that we are to pave the way to the future, then we must first of all not forget." This 1956 quote by the late Israeli historian and politician Prof. Ben Zion Dinur, featured on Yad Vashem's website, the World Holocaust Remembrance Center in Jerusalem, so accurately captures the importance of Holocaust remembrance. 
Anat Sultan-Dadon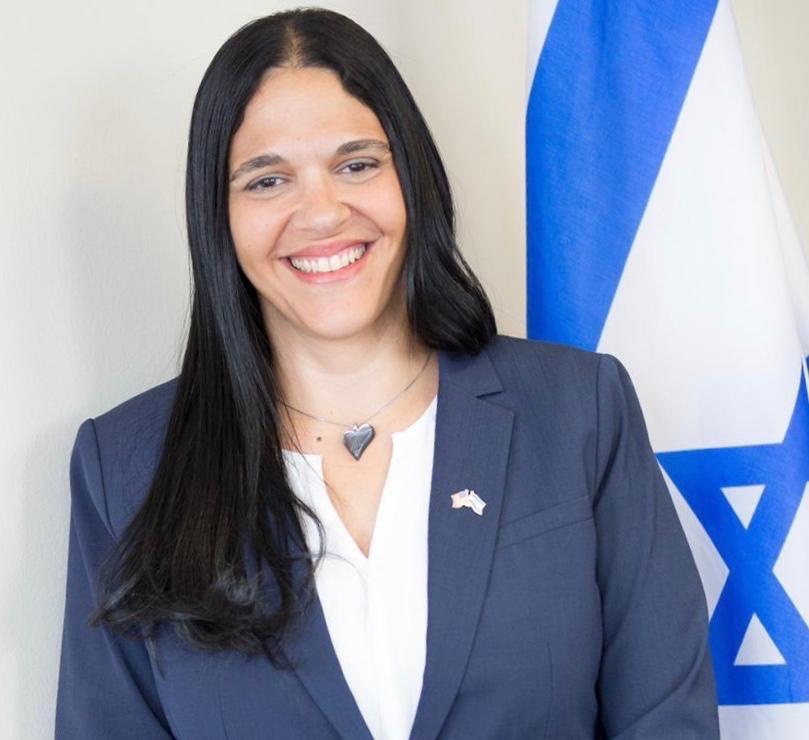 In September of last year, the Claims Conference published the findings of the U.S. Millennial Holocaust Knowledge and Awareness Survey, highlighting a very concerning lack of basic knowledge about the Holocaust. Among the findings- 63 percent of all national survey respondents did not know that six million Jews were murdered in the Holocaust and 48 percent of the respondents could not name a single death camp, concentration camp or ghetto. Here in Georgia, 19 percent of the respondents deemed it acceptable for an individual to hold neo-Nazi views, and 12 percent do not believe or are not sure that the Holocaust happened.
Over this past year, different in so many ways than previous years, antisemitism, sadly, has been ever present. As the world has been struggling with the devastating effects of the pandemic, there are those who continue to seek to blame the Jews, adapting the far too familiar rhetoric of antisemitism to present times.
The alarming rise in expressions of antisemitism globally, including here in the United States, is a further reminder of the vital importance of educating about the Holocaust, about the dangers of antisemitism, racism and hate. With every year, as there are fewer Holocaust survivors, liberators, and witnesses to share their firsthand account of the atrocities of the Shoah, our responsibility to remember and educate becomes even greater. The responsibility of ensuring that "never again," lies on all of us.
76 years after the end of the Holocaust, we can look back not only with sorrow but also with great pride. Out of the ashes of the Shoah, the Jewish people have prevailed and thrived, as we will continue to do, while never forgetting the lessons of the past. For as Professor Ben Tzion Dinur said so well, we cannot pave the way to the future if we do not remember the past.