Holocaust education, at its best, can be transformative, inspiring students to improve the world in which we live.
The Distinguished Educator award is presented to a full-time Georgia educator of grades 5-12.  This educator demonstrates excellence and creativity in the development and presentation of lessons or activities which focus on the Holocaust, human rights, civil rights, or character development.This educator motivates students to become active members of their communities.
---
Distinguished Educators of 2018: Noel Giles and Monica Tugwell of Colquitt County Schools' GEAR Gifted Center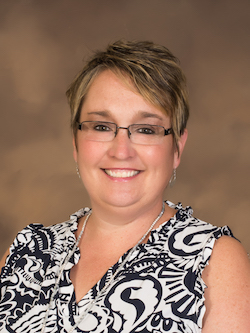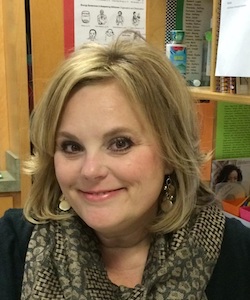 Noel Giles (left) and Monica Tugwell (right), both of Colquitt County Schools' Gifted Education with Academic Rigor (GEAR) Gifted Center in Moultrie, have been named the Distinguished Educators of 2018 by the Georgia Commission on the Holocaust. Giles and Tugwell will be recognized as the Distinguished Educators of 2018 on April 20 during the 2018 Days of Remembrance ceremony at the State Capitol.
Read more.
2017
Kathling King of General Ray Davis Middle School
2016

Brendan Murphy of the Marist School

2015

Gretchen Abernathy of Dalton Middle School

2014

Lesley McClendon of Shiloh Middle School

2013

Rabbi Reuven Travis of Yeshiva Atlanta

Meghan McNeeley of Clarke Middle School

2012

Nadaria Wade, Sweetwater Middle School

2011

Caroline Snell, Memorial Middle School

2010

Judy Lynn, Parkside Elementary
George Bevington, Sophia Academy

2009

Brendan Murphy, Marist School
Suzanne Carey, Rising Starr Middle School
Janie Cohen-Legge, Brockett Elementary

2008

Narci Drossos, Valdosta High School
Jackie Byrd, Sherood Christian Academy

2007

Courtney M. Herbert, Perry High School
Jennifer L. Hall, J.E. Brown Middle School
Melinda Holder, Varnell Elementary School

2006

Judy Lynn, Parkside Elementary

2005

Renee Kaplan
Janie Cohen-Legge, Brockett Elementary

2004

Dr. Betty Siegel