Fashioning a Nation - Dora Kallmus
1.jpg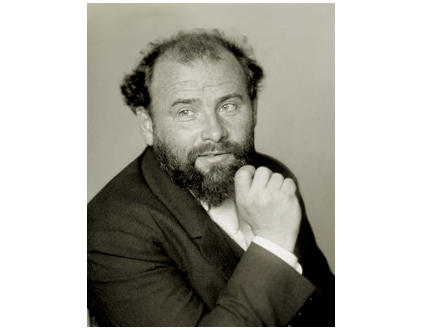 Jewish Austrian Fashion and Portrait Photographer (1881 - 1963) Throughout her career, Dora photographed some of the most well-known names of the early twentieth century such as Coco Chanel, Josephine Baker, Karl Kraus, and Gustav Klimt. Her clients included composers, opera singers, dancers, writers, painters, and actors. 
Dora Kallmus was born to a Jewish family in Vienna, Austria. Her mother, Malvine née Sonnenberg, died when Dora was 11 years-old. Dora's father, Dr. Philipp Kallmus, was a government lawyer. 
In 1905, Dora was the first woman accepted by the Association of Austrian photographers. Around the same time, she was also the first woman to study theory at the Graphischen Lehr- und Versuchsanstalt in Vienna. The school did not allow women into other photography courses until 1908. At that time, it was difficult for women to receive formal training in photography, an artistic profession that, like many other vocations, only open to men.
In May 1907, Dora completed a 5-month apprenticeship in Berlin, Germany, with Nicola Perscheid, a portrait photographer. She became friends with Perscheid's assistant, Arthur Benda. She returned to Vienna where her family helped her open her own studio -- Atelier d'Ora. Benda joined her as her assistant. Dora achieved such success and popularity via her new studio that in 1916 she was asked to photograph the coronation of King Karl I of Austria, who would become the last ruler of the Austro-Hungarian Empire. 
As photographs began to replace illustrations in magazines, specifically those pertaining to fashion, Dora was one of the first photographers to focus her craft on new artistic forms. Despite her avant-garde subjects, her photographs gained both commercial and artistic renown. 
 In 1925, she and Benda opened a studio in Paris. The pair ended their business relationship in 1927 when Benda returned to Vienna and took over her first studio. Dora remained in Paris.
Although Dora had converted to Roman Catholicism in 1919, she was still a racial target of the Nazi regime. The Nazis' racial ideology defined a Jew according to lineage, not religious belief or practice, which meant that Dora was in danger. Nazi Germany invaded France in 1940 and Dora sold her Parisian studio soon after. The following year her sister, Anna, was deported from Vienna to the Lodz ghetto in Poland. She did not survive the Holocaust.
During the war, Dora hid first in a cloister then on a farm in Ardèche, a southeastern province in France. Her photography changed dramatically after her experiences. In 1945, she photographed refugees at a displaced person's camp in Austria. In late 1946, she reopened her studio in Paris.
In 1959, Dora was struck by a motorcycle and she lost most of her memory. The accident left her unable to work. Dora returned to her family home in Austria. It had been among the property owned by Jewish Austrians that was forcibly sold under the Nazi regime. Ownership was returned to Dora and she died there in 1963. 
This page was last updated January 3, 2017.