Fashioning a Nation - Herman Gerson
1.jpg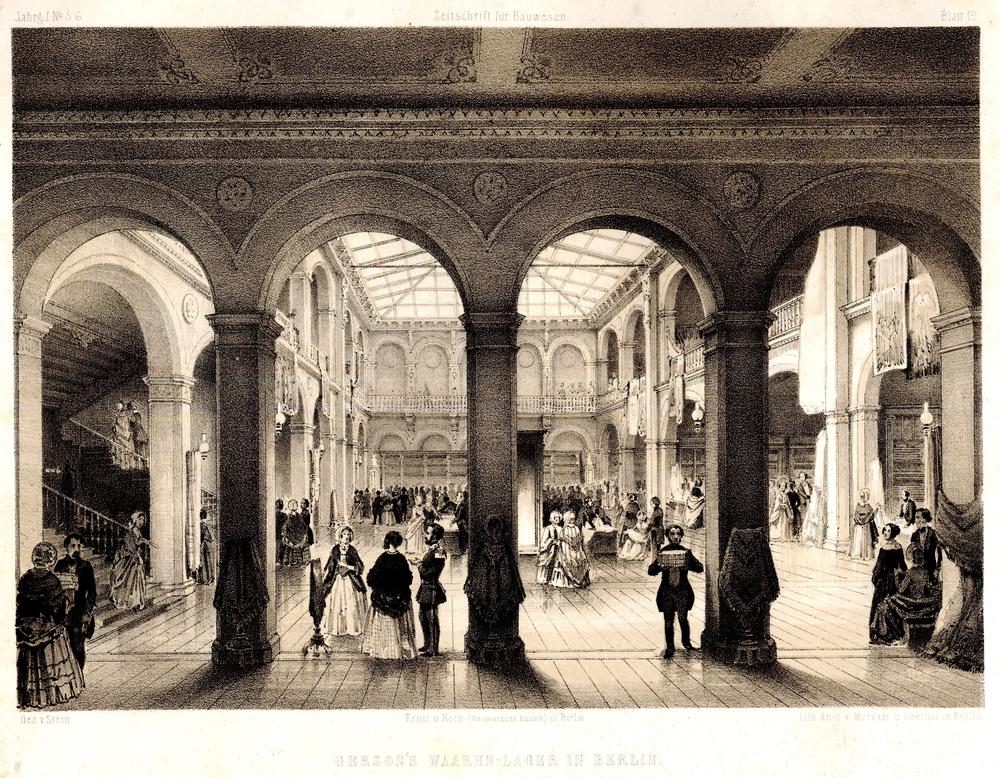 Jewish German Merchant & Fashion Designer (1813-1861) Herman Gerson was the son of a German merchant, Levin Gerson. In 1835, Herman moved to Berlin. Two years later he was one of the founders of Forest & Gerson, a linen and silk company. In 1839, he became the sole operator of the company among whose clients were members of the Prussian Royal Court. 
In 1849, Herman opened a large Kaufhaus (department store focused on clothing) in Berlin's garment district. It was the first department store of its kind in Berlin and became a well-known source for women's fashion. It received orders from royalty and aristocrats in Russia, the United Kingdom, Sweden, and Norway. In 1890, the Kaufhaus moved into a new, even more luxurious building. In 1919, the building was expanded.
Gerson is credited as one of the "founding fathers" of the German fashion industry along with fellow Jewish Germans Valentin Manheimer and Rudolph Hertzog. They were the first German business owners to produce coats and clothing using production-line manufacturing.
In 1938, the Gerson company was liquidated as part of the "Aryanization" of the German fashion industry by the Nazis and their collaborators. In 1990, the land where the department store once stood was sold and it is now the site of a hotel, apartments, and an office building.
This page was last updated January 3, 2017.