Ruth Heinemann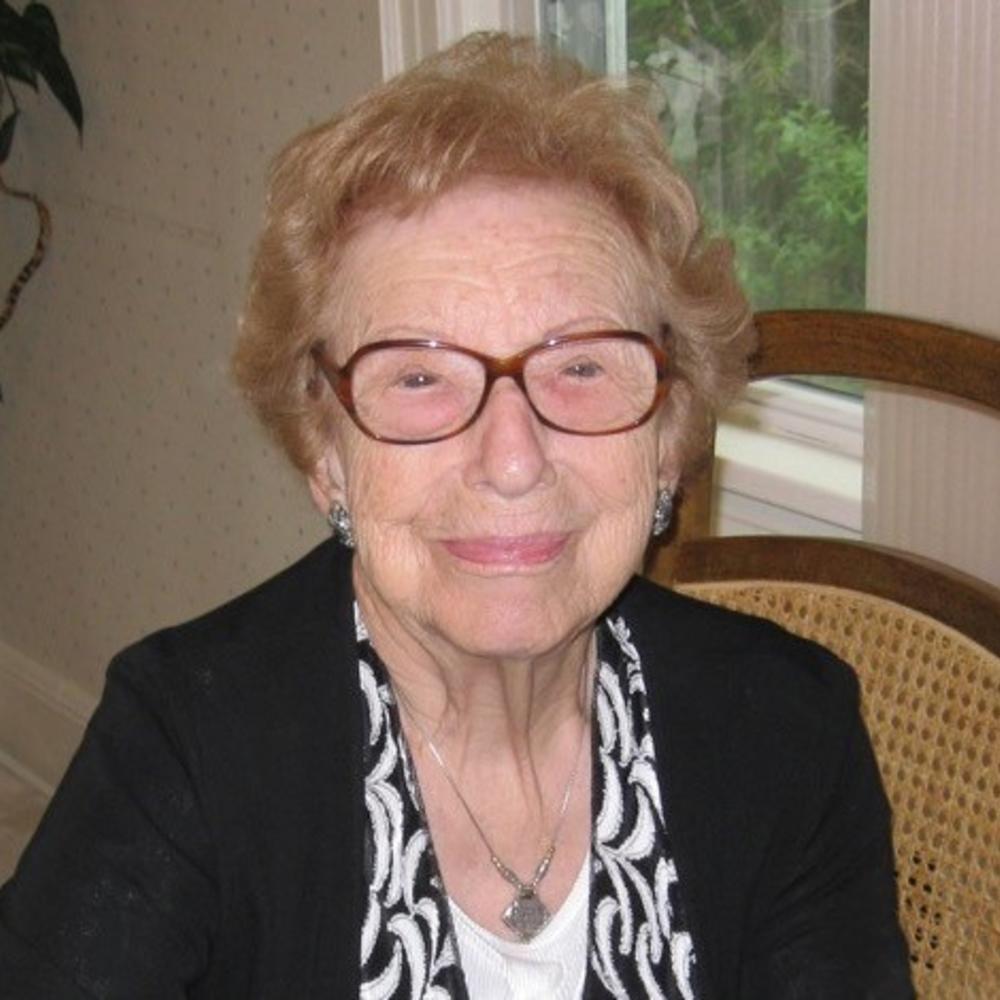 2020 Days of Remembrance Candle Lighters
Ruth Heinemann was born in the Northwestern region of Germany in the town of Cloppenburg in 1925. Ruth was the second oldest of four daughters born to her parents. Anti-Jewish laws in Germany forced her out of her regular Catholic Parochial school. Shortly afterwards, she was a witness to destruction on Kristallnacht when she traveled to the Jewish school in an adjacent town and was shocked to find it in flames and almost burnt to the ground. When she returned to her home, she discovered that her father had been arrested by the Nazis and taken to a concentration camp. She was 13 and never saw him again.
Shortly after that terrorizing incident, her mother heard about a program being organized by the British government to save children affected by the Holocaust. Her mother applied for the Kindertransport but could only send two of her four daughters and so chose Ruth and her younger sister Hilde to go to England. They left on a train with 1,000 other children not knowing what would happen to them. Fortunately, they were well taken care of and lived in England for six years.
Meanwhile, after the girls left, Ruth's father was released from the camp and told he had to leave the country with his family within six months or he would be rearrested. They purchased tickets on a ship called the St. Louis destined for Cuba, but the documents they purchased were cancelled sometime after the ship left Germany. They, along with 900 other Jewish refugees, were unable to disembark in Cuba.  
Off the Florida coast, the U.S. State Department denied their appeal for entry even though all the passengers had applied for and received emigration papers before leaving Germany.  They still needed their visa number to be accepted. Four countries -- France, Holland, Belgium and England --finally relented and accepted the passengers.
Ruth's parents and two sisters ended up in Holland, and another sister, Edith, went to America.  But Ruth's mother, father and youngest sister, 15-year old Ilse, were arrested and sent to Sobibor killing center in Poland.  There they were gassed.
Ruth came to America with Hilde in 1945, and the three sisters made new lives for themselves. She now lives in Marietta in an independent living facility staying busy with her many hobbies, including crocheting mats for the homeless out of plastic grocery bags. Ruth, who is now the last living member of her immediate family, is very grateful to have survived.