Reach for Excellence students present decorated trunks
Students of The Marist School's Reach for Excellence Program decorated two trunks for the 2013-2014 Holocaust Learning Trunk Project. They presented the trunks to the Commission and toured the Anne Frank in the World exhibit.
IMG_0914.JPG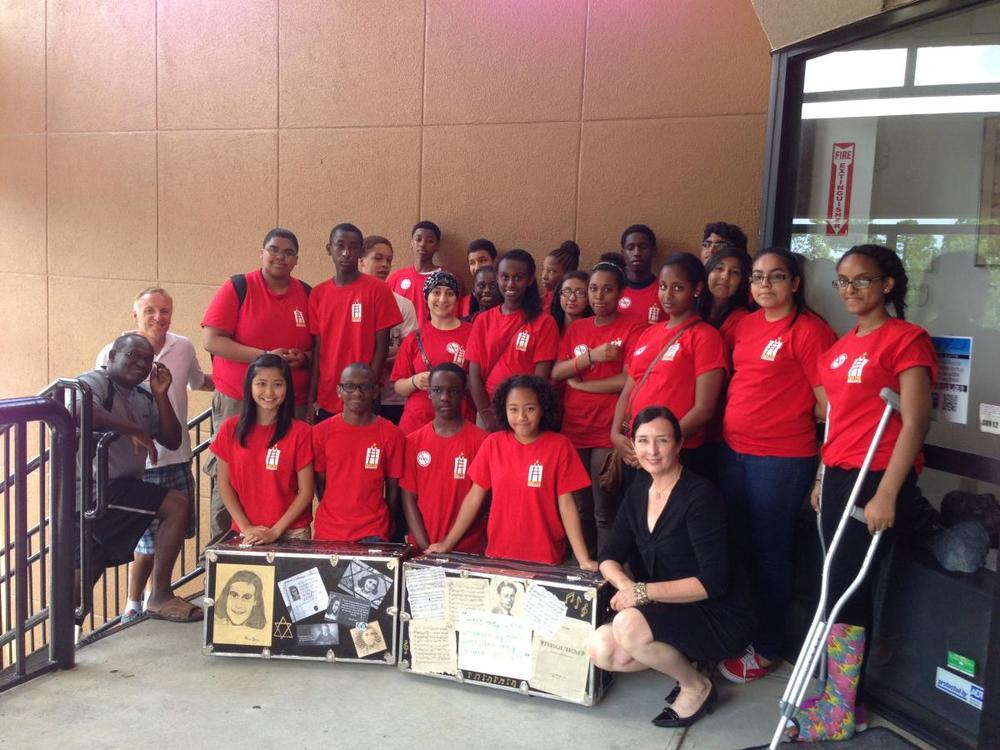 Their teacher, Lesley McClendon, taught the students about the Holocaust using literary and digital resources in their Language Arts class. The artwork on each trunk highlighted two inspiring stories of hope and defiance to Nazi oppression:
Anne Frank's diary
Verdi's "Requiem" performed by Jewish prisoners in the Theresienstadt ghetto
These trunks will join eighteen others in a collection of twenty total trunks decorated by students. The trunks are filled with educational materials and distributed throughout the state as part of the Holocaust Learning Trunk Project. 
The project is supported by The Conference on Jewish Material Claims Against Germany, INc. and the Georgia Department of Education.
Each trunk is decorated by students in metro-Atlanta. Decorating allows students to express the lessons of the Holocaust through medium of art. Each trunk has a story. No two trunk designs are alike.