A group of 5th and 6th grade students from Mountain View Elementary School Beta Club in Woodstock made a donation to the the Anne Frank in the World exhibit on May 8, 2012
.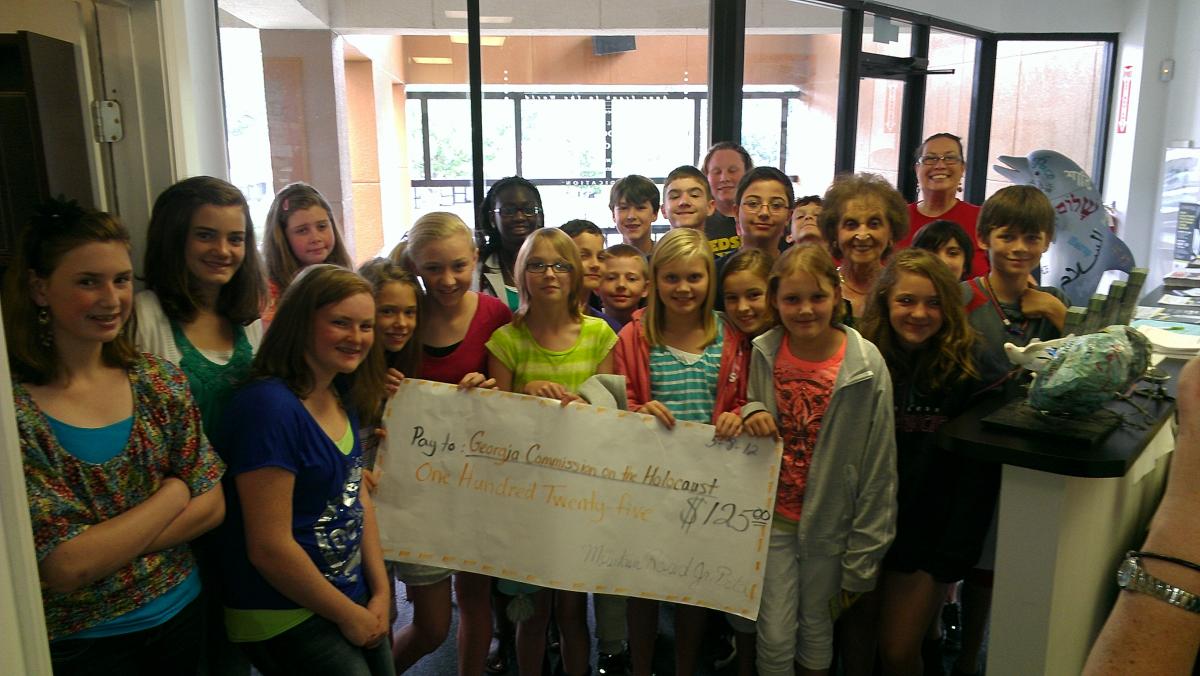 The trip to the exhibit
was voted
on by the students and won out over the World of Coca-Cola and the Atlanta Zoo.
When they arrived, they
were given
a tour of the exhibit by docents Eileen Silberstein, Susan Eckert and Kristen Wories
.
At the end of the tour, the students asked Sandra Craine, Program Director at the Anne Frank Exhibit, if the students could make a presentation
. The students unfolded a large replica of a check in the amount of $125.00.
Each of the students participated in raising money by babysitting or doing other types of chores
.