Are you interested in requesting a speaker? 
Review the current program schedule. Make sure a program is not already booked on the date you would like to request.
Once you have read and agree to the requirements listed in the Host Information Packet, submit a request form. Please note that requests must be sent a minimum of 4 weeks prior to the preferred program date. Please be aware that the Georgia Commission on the Holocaust is busiest from February through May. For requests during this season, we encourage you to submit your request three months in advance.
---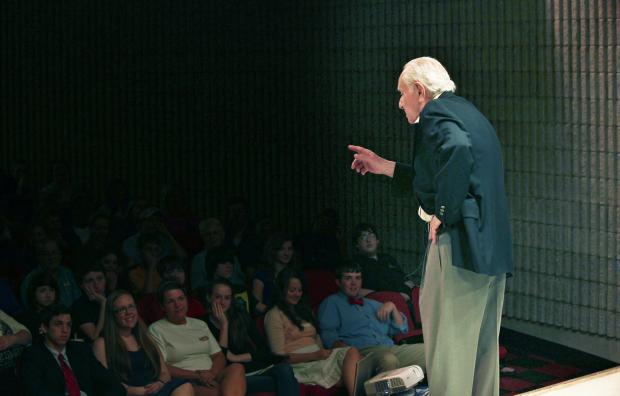 Speakers
We provide a variety of programs. You may request speakers who share personal testimonies, educational lectures, or presentations on specific historical topics such as Anne Frank, resistance, or the Nazi rise to power.
Group Size
A minimum audience size of 100 attendees is required for any speaker program.
Age Level
Members of the audience should be grade 5 and above. For all programs, members of the audience should be grades 5 and above.
For personal testimony programs, members of the audience must be grades 6 and above.
---