Exhibit featuring life of Slovak girl during Holocaust comes to Sandy Springs
The Commission is bringing the exhibit "In Her Father's Eyes: A Slovak Childhood in the Shadow of the Holocaust" to Sandy Springs. The exhibit will be on display at Anne Frank in the World until April 3, 2013.
The exhibit offers a rare glimpse into the life of a young Czechoslovakian girl on the eve of the"Final Solution," the Nazi plan to rid Europe of Jews. Kitty Weichherz was 13-years-old when she and her parents were put to death at the Sobibór killing center in Poland.
Kitty Weichherz 1.jpg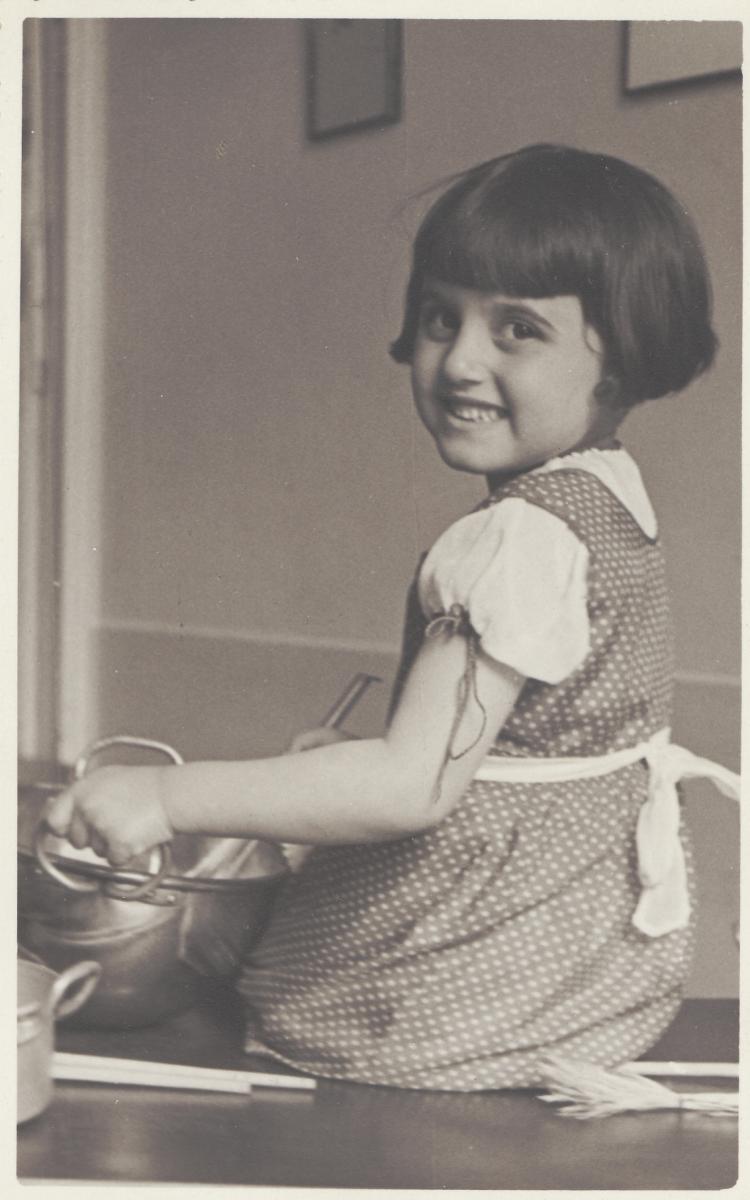 Photo: Diary page. Image courtesy of the Library of Congress and United States Holocaust Memorial Museum.
Kitty's story is told by her father, Bela, who kept a meticulous diary of the "mundane and profound" events of his daughter's life. It spans from 1929 to 1942, chronicling the family's normal, middle-class life before World War II into the turbulent years of the Holocaust. The family lived in Slovakia which joined the Axis Alliance in November 1940. The country participated in the invasion of the Soviet Union in June 1941. It also declared war on Britain and the United States in December 1941. Slovakia was the first Axis partner to consent to the deportation of its Jewish residents as part of the "Final Solution."
This is a very poignant and historically significant exhibit. It not only highlights the life of young Kitty, but it documents the lives of ordinary Jewish families in Czechoslovakia during a time of intense political change" - Catherine Lewis, director of the Museum of History and Holocaust Education and associate professor of history at Kennesaw State University (KSU)
Lewis mounted "In Her Father's Eyes" in conjunction with the University of Tennessee's Daniel Magilow, professor of German and exhibit curator, whose scholarship resulted in a companion book: In her Father's Eyes: A Childhood Extinguished by the Holocaust (Rutgers University Press).   
The exhibit first opened in June 2012 at the Embassy of the Slovak Republic in Washington, D.C.
It was important for the Slovak Embassy to host the exhibit opening because this is a very sensitive topic.  It was difficult for the former Czechoslovakia to acknowledge its role in the deportation and death of its Jewish citizens during the Holocaust, and we were very impressed by the staff's willingness to tackle this difficult moment in history." - Lewis
The exhibit is on loan from KSU. It was created in partnership with the University of Tennessee Knoxville and Youngstown (Ohio) University.