"Remembering Ravensbrück: Women and the Holocaust" exhibit on display in Sandy Springs
The Commission is bringing the exhibition "Remembering Ravensbrück: Women and the Holocaust" to Sandy Springs. It will be on display at Anne Frank in the World from April 4-28, 2013. Admission is free. 
Panel1HiszpariskaScene.jpg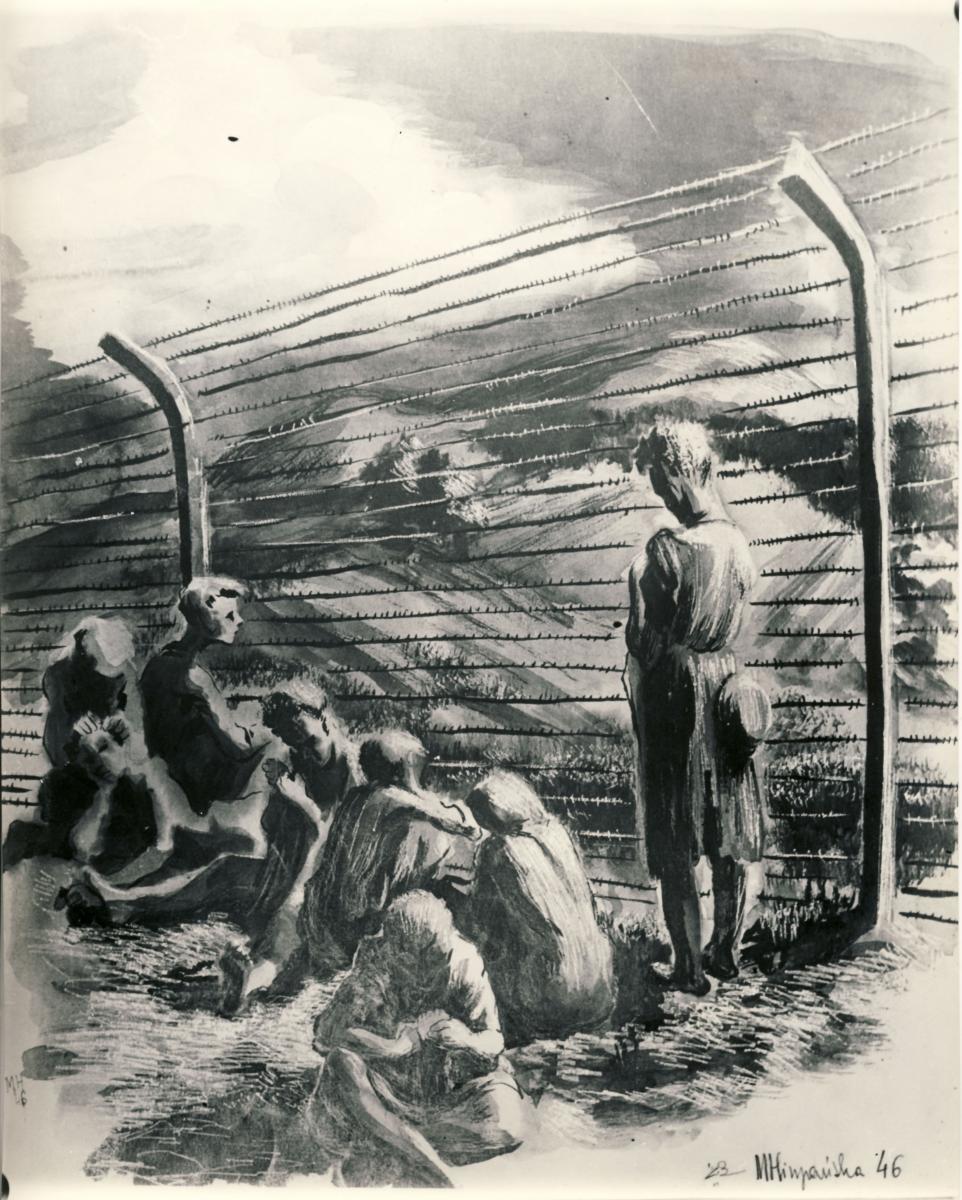 Photo: "Roll Call: Report Obediently!"by Ceija Stoijka, 1995. Image courtesy of the Ravensbrück Memorial site.
The exhibit was created by Dr. Jennifer Dickey's public history students and in cooperation with the Ravensbrück Memorial Site. It examines the Ravensbrück concentration camp, the largest camp for women in the German Reich.
The camp's first prisoners were approximately 900 women. By the end of 1942, the female inmate population had grown to about 10,000. In January 1945, the camp had more than 50,000 prisoners, mostly women. The inmates came from over 30 European countries.
Beginning in 1942, Ravensbrück also served as one of the main training camps for female SS guards.
This exhibit focuses on the history of the camp, from its beginning in 1939 to its liberation in 1945. It highlights stories of individual women who survived the camp and stories of female guards who willingly participated in the Nazi's "Final Solution". 
The exhibit is on loan from the Kennesaw State University Museum of History and Holocaust Education.