March 08, 2018
2018 Women's History Month
March is Women's History Month. Join us as we honor women who confronted World War II and the Holocaust with resilience, resourcefulness, and courage.
2018 Womens History Month.jpg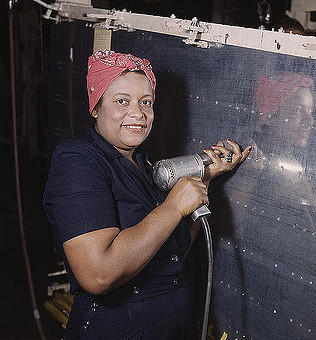 Throughout the month, we are highlighting examples of women who resisted, overcame, persevered, and provided. Visit our Anne Frank in the World exhibit to see examples of women who resisted the Nazis and their collaborators. You can also follow us on Twitter @holocaustgagov as we share stories of brave women from this important period of history. 
Exhibit Highlights
Hildegard Schaeder is featured on panel 23. She was a Protestant German. She was arrested for helping Jews. She survived internment at the Ravensbrück concentration camp. In 2003, she was recognized by Yad Vashem as Righteous Among the Nations. 
Hella Hirsch is featured on panel 32. She was arrested for distributing anti-Nazi leaflets. She was sentenced to death for "treason" by the Volksgerichtshof (People's Court), a special court established by the Nazi regime. She was executed two days before her 22nd birthday. 
Ingeborg Wallheimer Kahlenberg is featured on panel 53 of the exhibit. She was a member of an underground resistance group called De Ondergedoken Camera (The Hidden Camera). The group photographed events and conditions throughout Amsterdam, documenting Nazi crimes. She was awarded the Resistance Commemorative Cross by Dutch Royal Decree.
Our newest exhibition, "Fashioning a Nation: German Identity and Industry, 1914-1945", is also on display in Sandy Springs. It highlights the significance of women's roles in business, film, design, photography, and the press.
Online Resources
Related to: