Students from Macon tour exhibit and accept learning trunk
Sixth-grade students from Saint Peter Claver Catholic School in Macon toured the Anne Frank in the World exhibit today and brought one of the Commission's learning trunks back to their school. 
12977130_982387365172455_3307116591562642859_o.jpg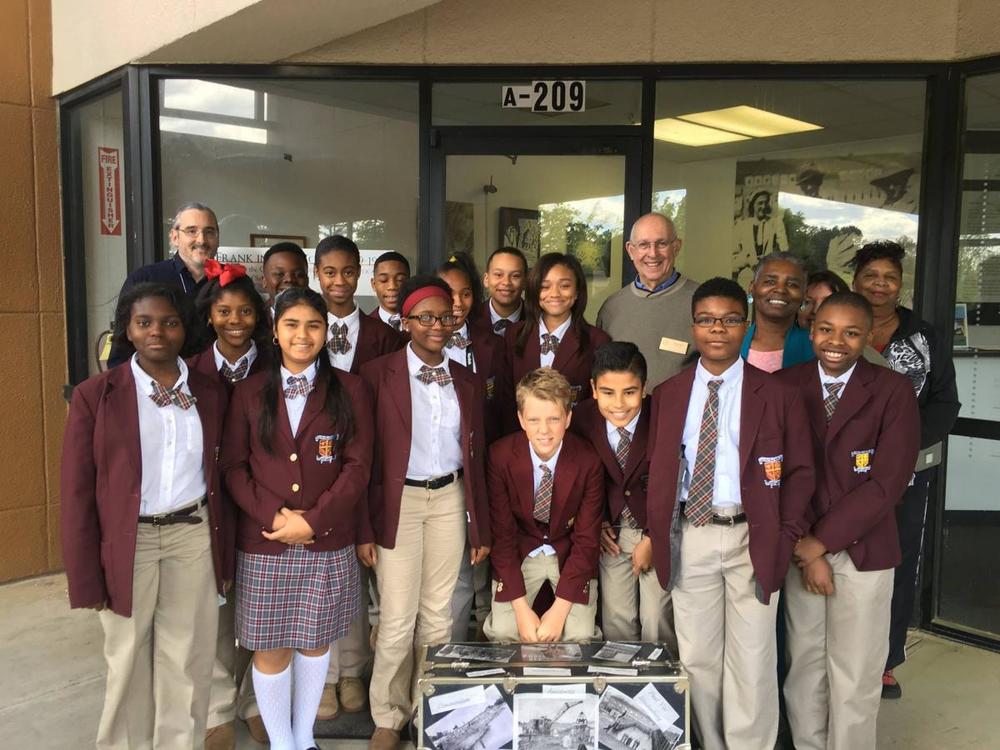 The project makes trunks full of educational materials available to middle schools throughout the entire state of Georgia at no cost. These trunks and the materials within are meant to be an interdisciplinary supplement to curriculum already in place. They assist educators in fulfilling the State's Standards of Excellence by teaching the lessons of the Holocaust.
Each trunk was decorated by students in metro-Atlanta. Decorating allows students to express the lessons of the Holocaust through medium of art. Each trunk has a story. No two trunk designs are alike. 
Over 60 trunks have been distributed across the state. They are housed by the Regional Educational Service Agencies and school districts. .