The Commission is bringing the exhibit "The Tuskegee Airmen: The Segregated Skies of World War II" to Sandy Springs
. It will be on display at 
Anne Frank in the World
 from October 9, 2012, until December 20, 2012. Admission is free. 
The exhibit tells the story of the first African-American pilots to
fly
in combat during World War II
.
It depicts the history and heroism of the airmen who began training in a segregated program at Tuskegee Army Air Field in 1941
.
The Tuskegee Airmen proved to be some of the most skilled aviators during the war.
More than 1,000 pilots
were trained
between 1941 and 1946 in what become known as the "Tuskegee Experiment
."
The courage and skill of these brave men and women contributed to the desegregation of the United States Armed Forces in 1948
.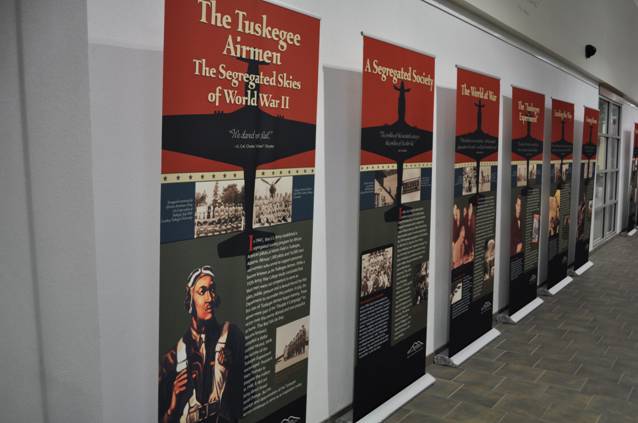 The exhibit is on loan from the Kennesaw State University Museum of History and Holocaust Education
.